I have been getting a lot of messages asking about my favourite lipsticks. Every time I go makeup shopping I am always drawn to lipsticks that are Red, Orange or Pink and these are my favourite shades. I do use Nude lipsticks to tone down a bright lipstick if I need to, but wearing Nude lipsticks alone doesn't work so well with my skin tone (I tend to look tired and a bit dull). So as a result most of the Nude shades I own are still more Pink than a Neutral shade. 
In terms of Brands, I love Tom Ford, Bobbi Brown, NARS and MAC Cosmetics specifically because of their gorgeous pigmented shades and moisturising qualities. The first three definitely are more moisturising for the lips than the Matte shades from MAC. But I am still drawn to MAC lipsticks because of the variety of  shades available :).
I am also big on mixing lipstick colours, so the lipsticks I am usually wearing are a combination of 2/3 lipsticks, I love trying to find the perfect shade to match my outfit of the day.
Hope this helps, please do message if you want to ask any other questions. Let's get to my favourite shades then, it is lipstick o clock time 💄. 
Clockwise from the top we have:
Francesco

by Tom Ford
Lady Danger by MAC Cosmetics
Pink by Bobbi Brown
La Vie En Rouge by MAC Cosmetics
Grace (Audacious) by NARS
Party Pink by Bobbi Brown
Adriano by Tom Ford
All Fired Up by MAC Cosmetics
Neon Pink by Bobbi Brown
Chatter Box by MAC Cosmetics
Annabella (Audacious) by NARS
Watermelon by Bobbi Brown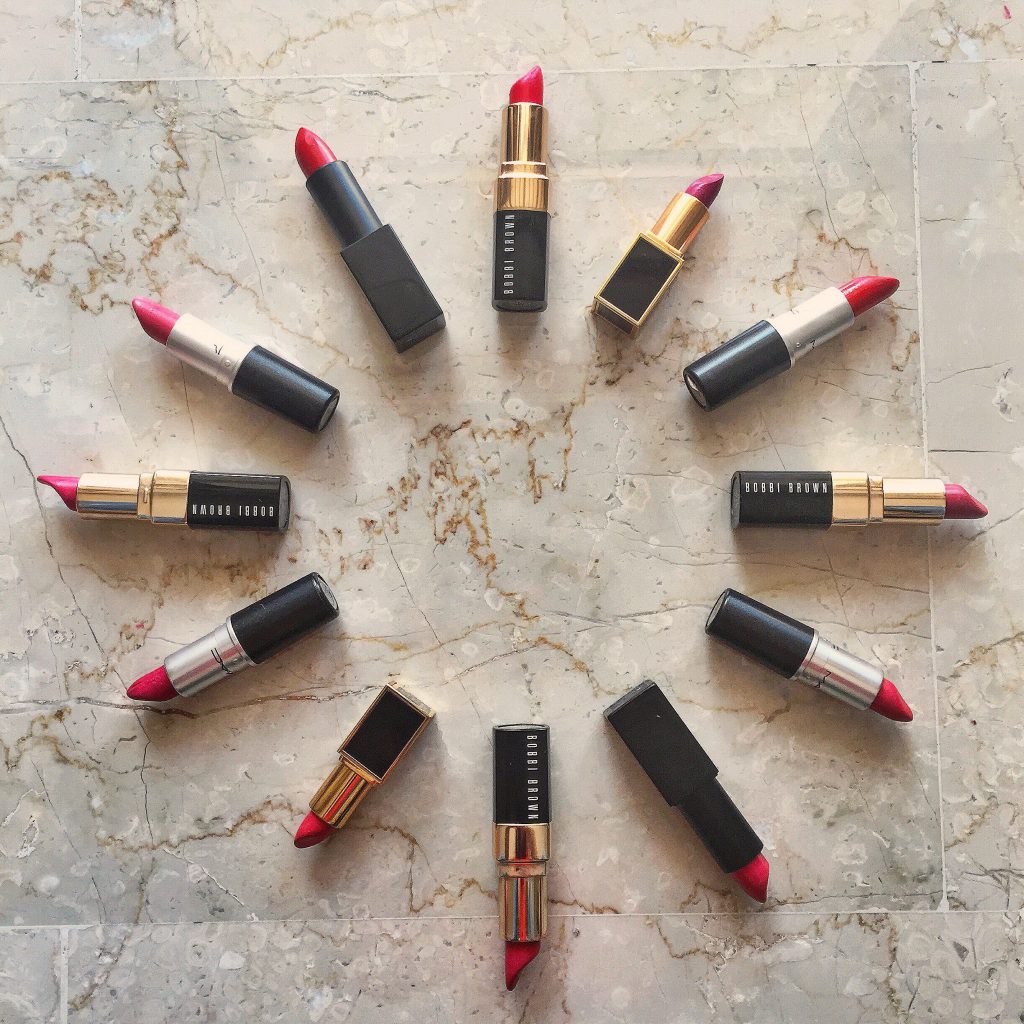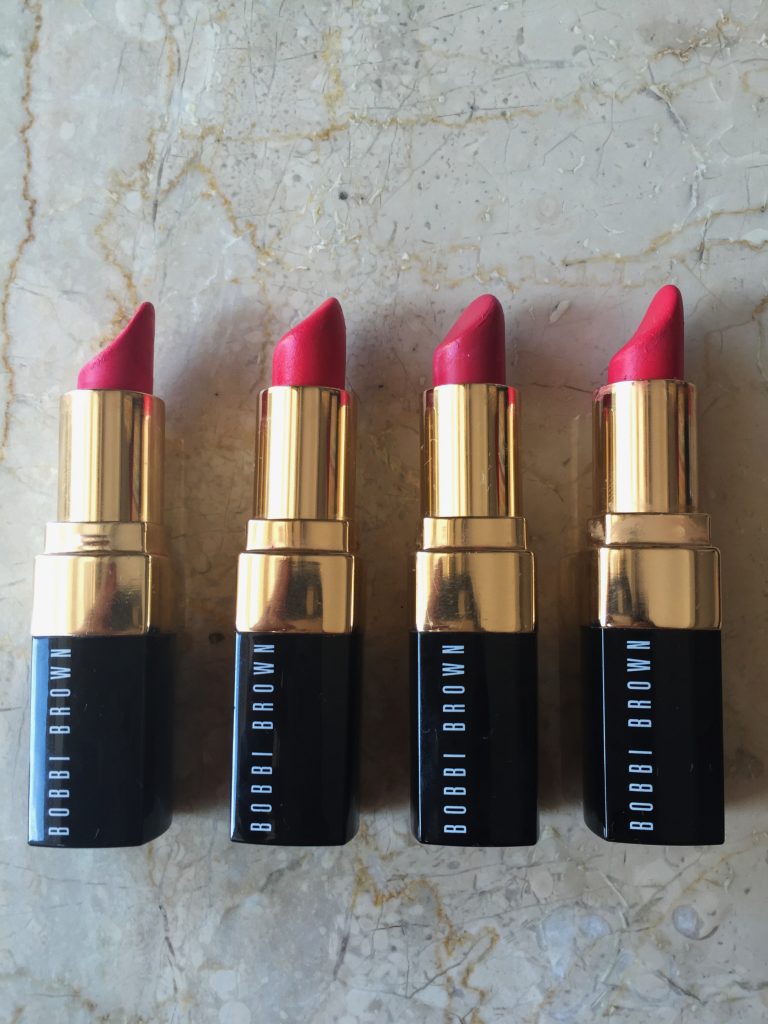 Bobbi Brown Lipsticks – from left to right (Neon Pink, Party Pink, Pink and Watermelon)
Tom Ford Lipsticks – from left to right (Francesco and Adriano)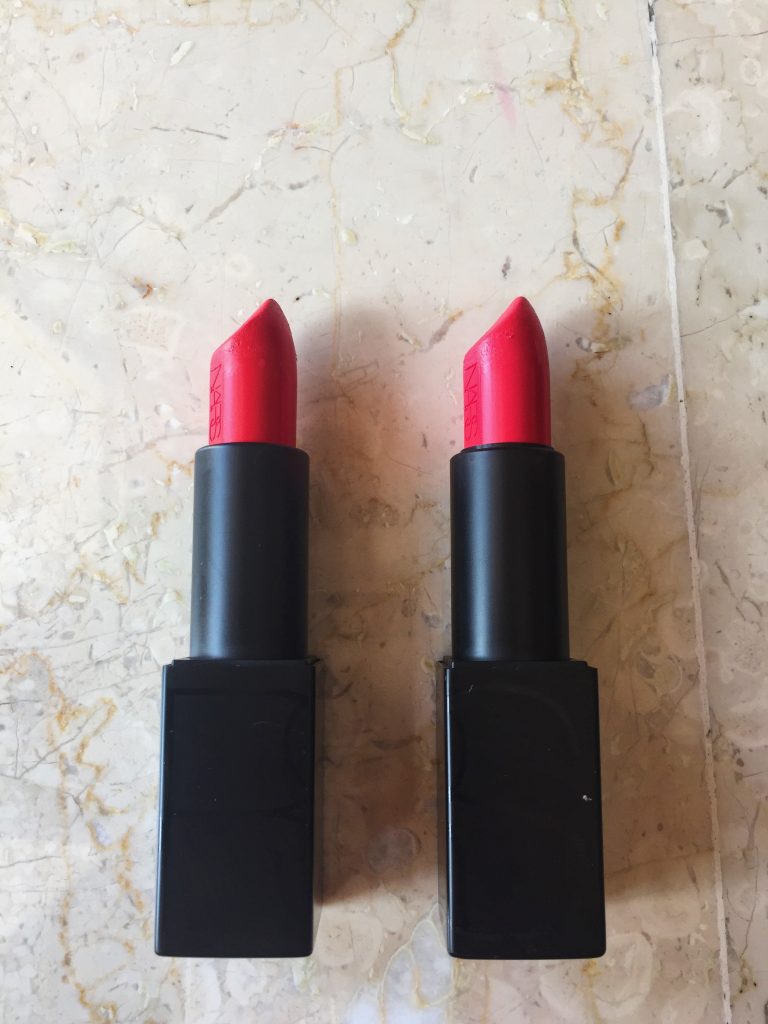 NARS Audacious Lipsticks – from left to right (Annabella and Grace)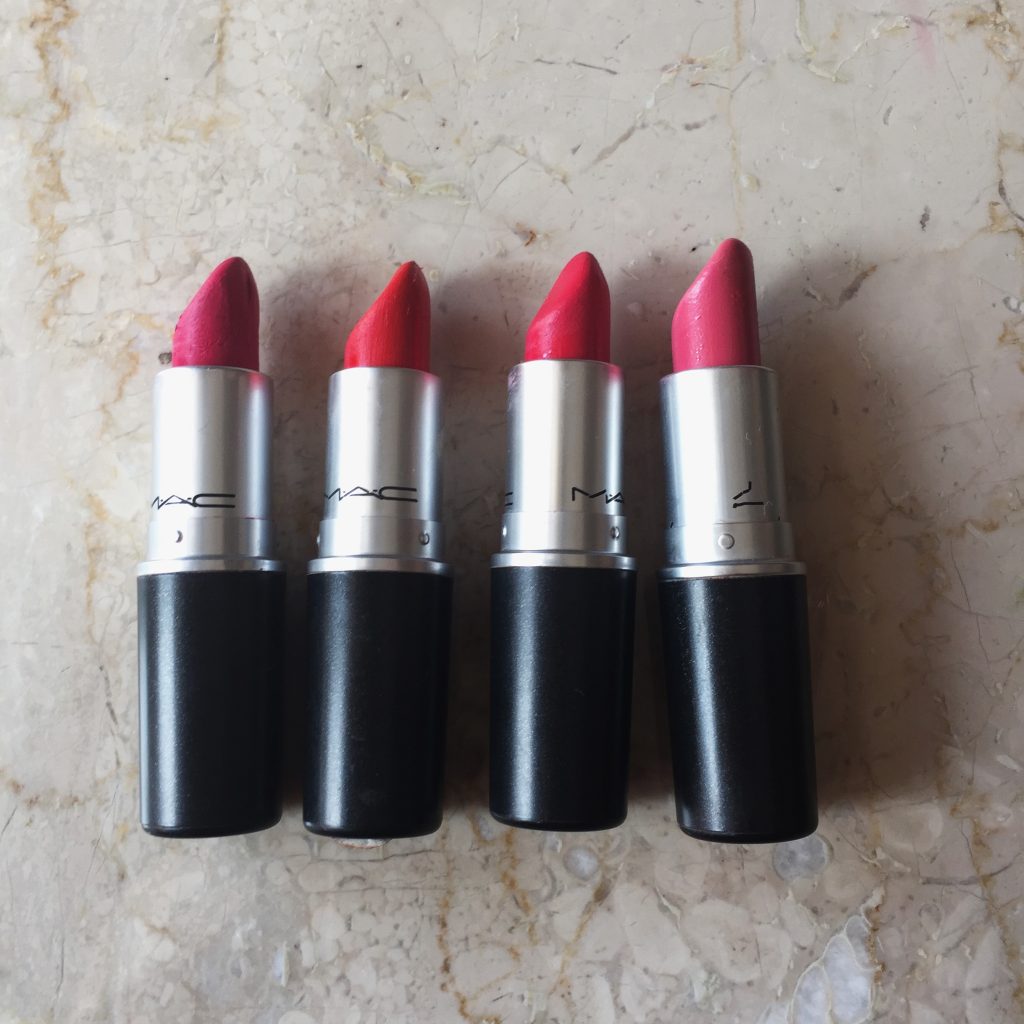 MAC Cosmetics Lipsticks – from left to right (All Fired Up, Lady Danger, La Vie En Rouge and Chatter Box)