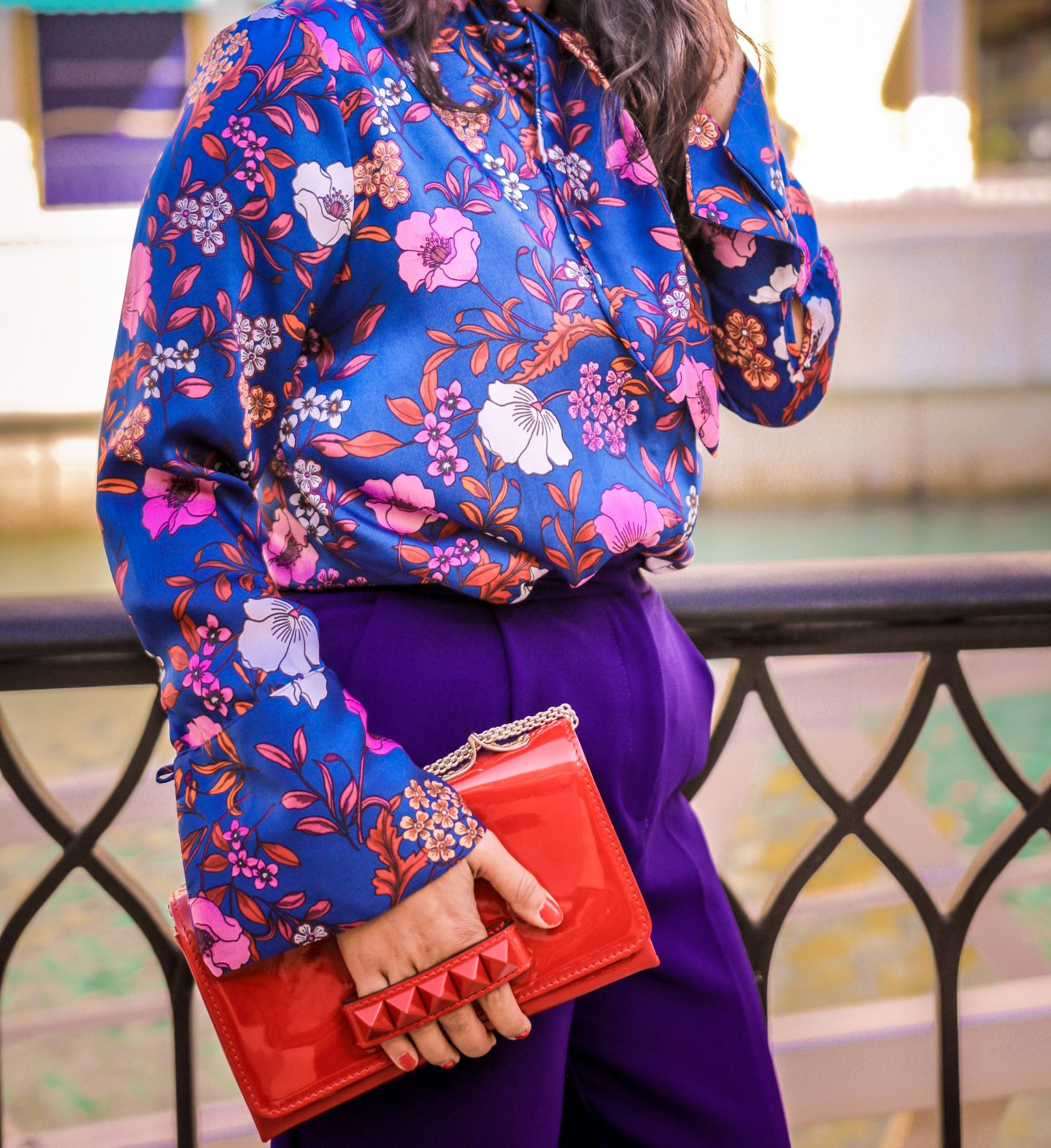 I am all for wearing Bold Hues, my philosophy is the the bolder the better. But another reason I love bold colours is because jewel tones really complement my skintone. So when Pantone announced that their colour of the year was Ultra Violet, I was completely ecstatic as it gave me motivation to explore more of the colour Purple in my wardrobe. However, I do understand that Bold Hues are not for every one, but you can always try incorporating them into your wardrobe in smaller doses.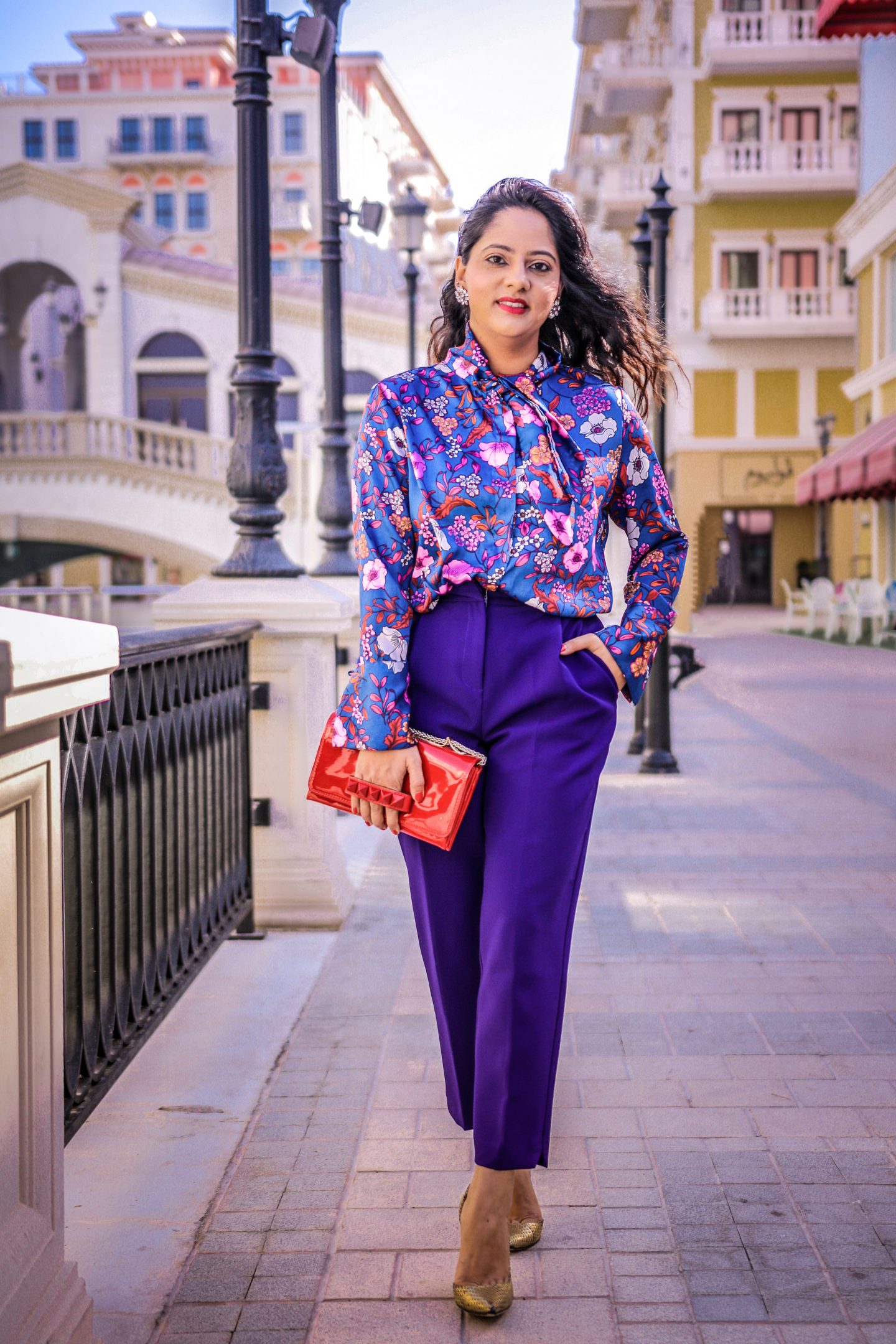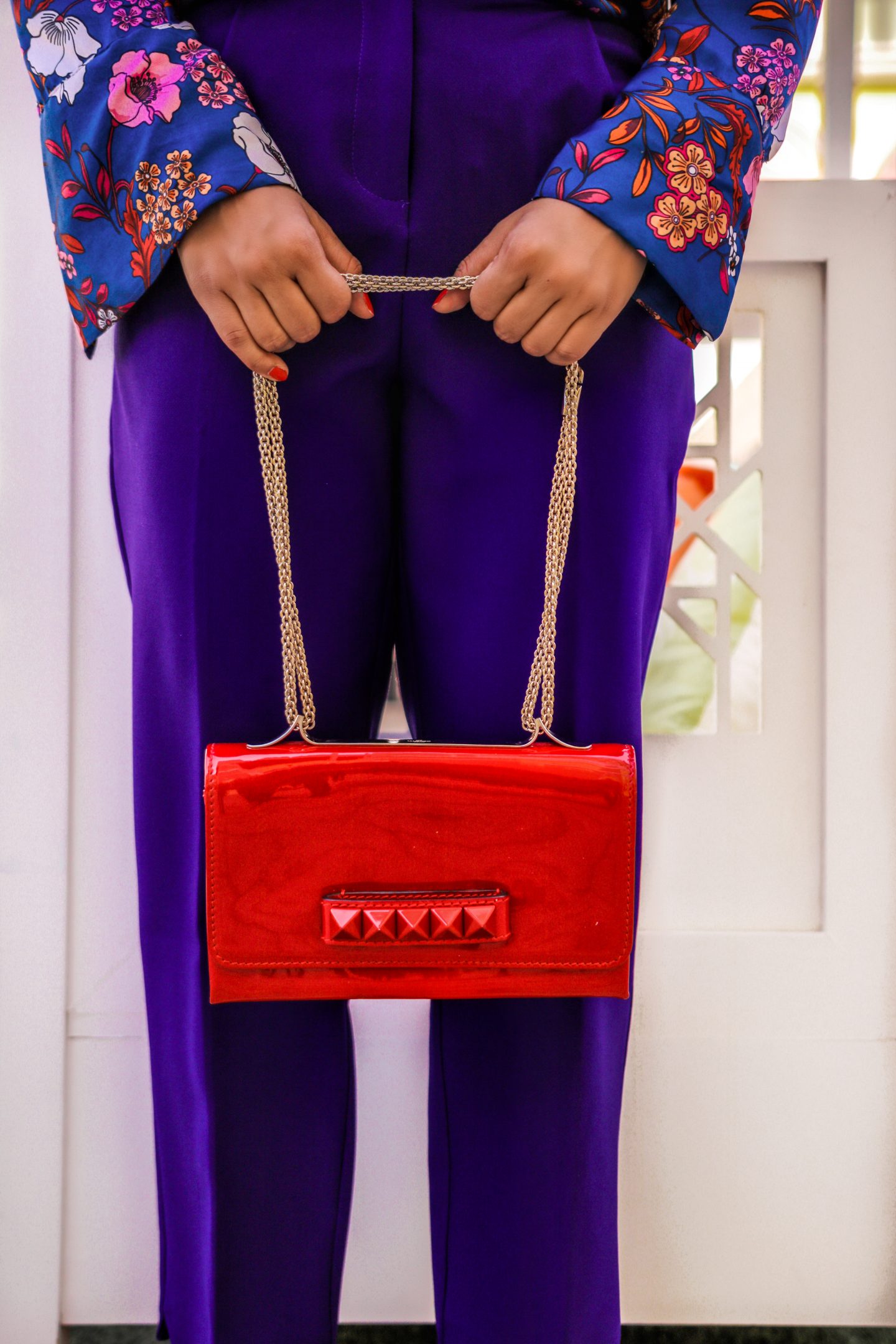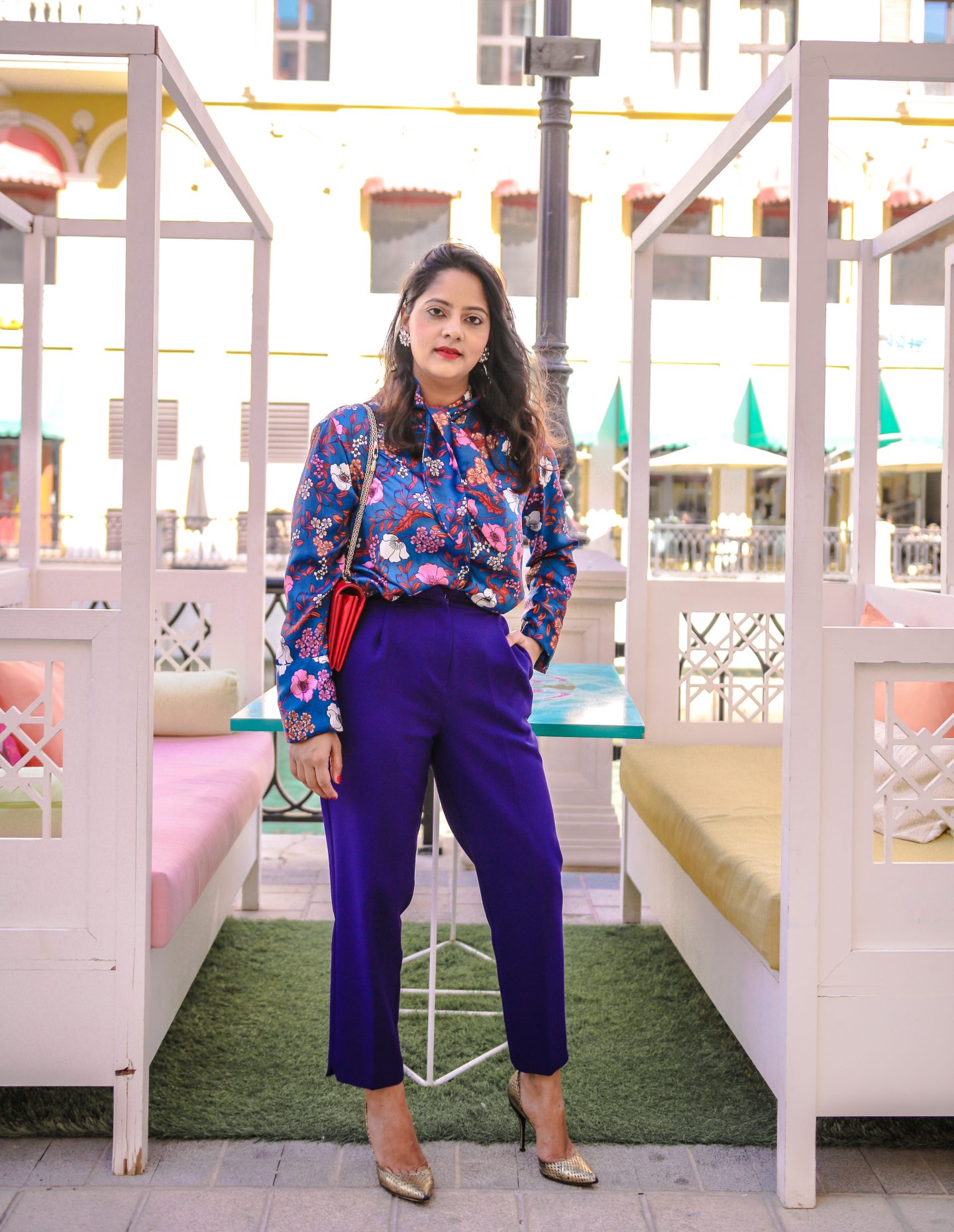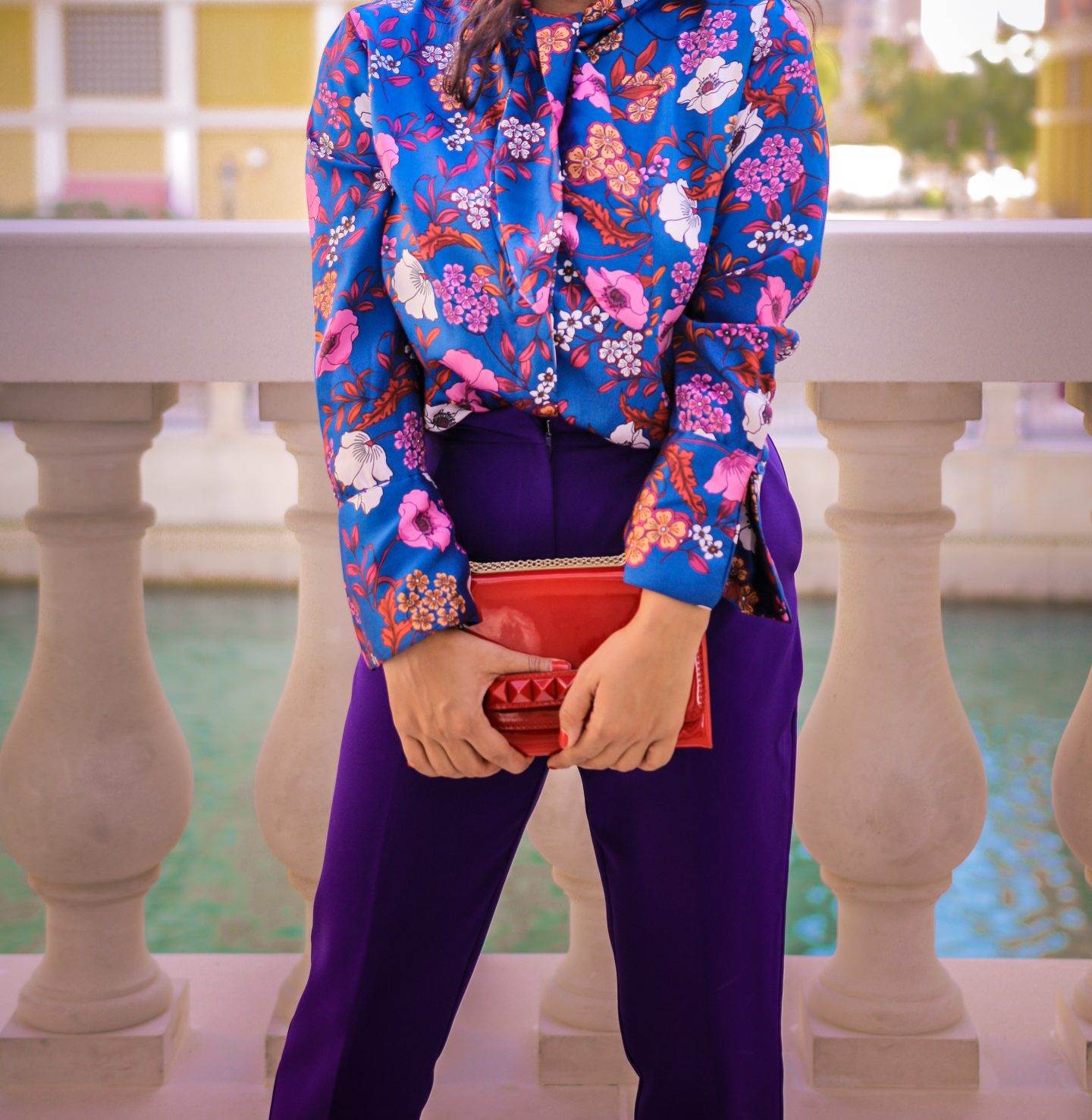 So my first Purple purchase of the year, were these gorgeous trousers, that I bought on sale at Topshop. They are one of those pieces that need to be added to your wardrobe. Not only are they the perfect jewel-toned shade of purple but they fit amazingly well. For more of an everyday look, I would wear them with a T-shirt or a plain coloured Top. But for the blog I thought I would pair them with a Purple Top to make more of a bolder statement. And I found the prettiest floral Purple Silk Top in a similar hue from Mango (which I have been wearing on repeat in many different ways). I hope this look inspires you to try wearing more Purple and Florals pieces this Spring.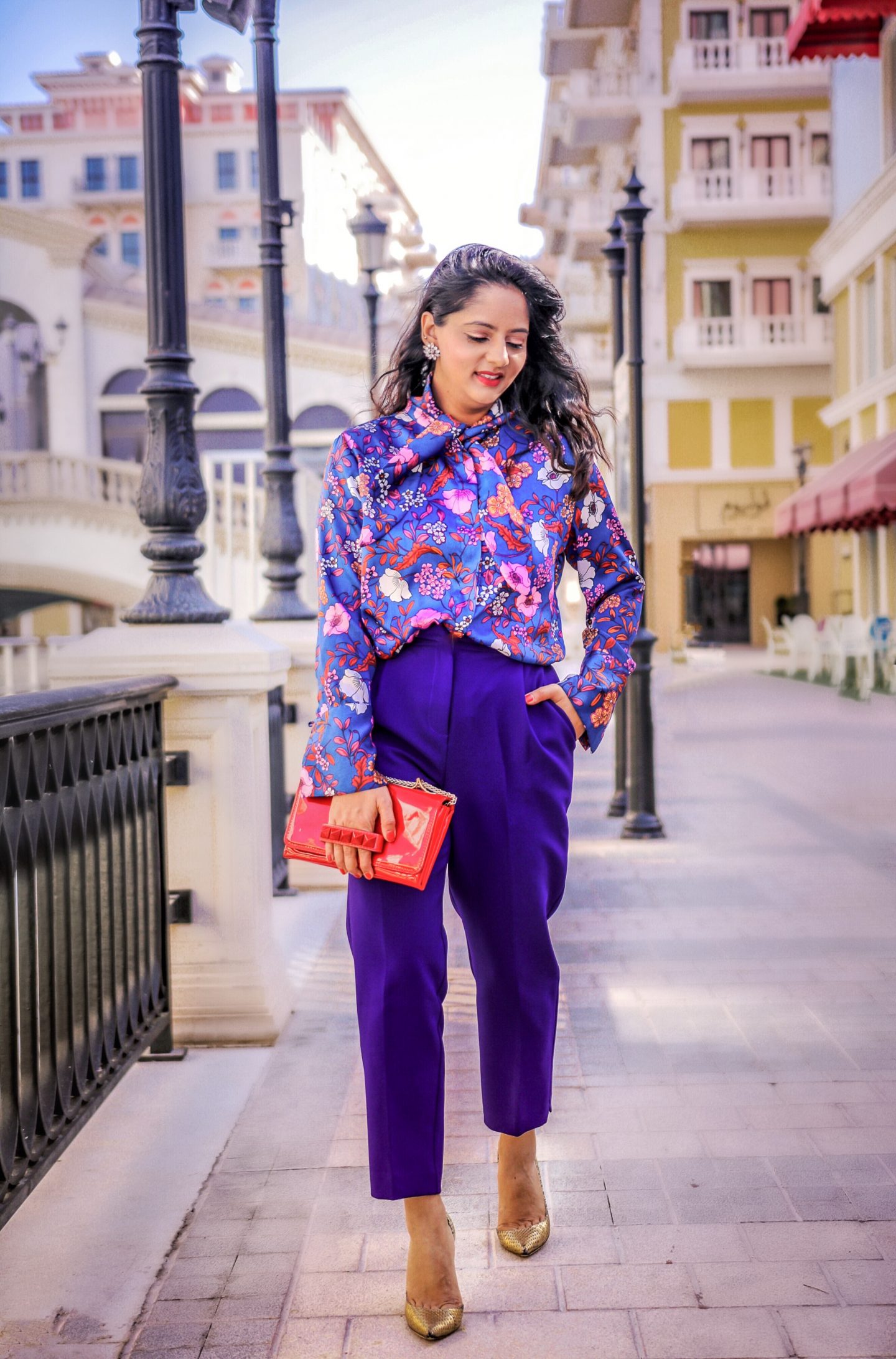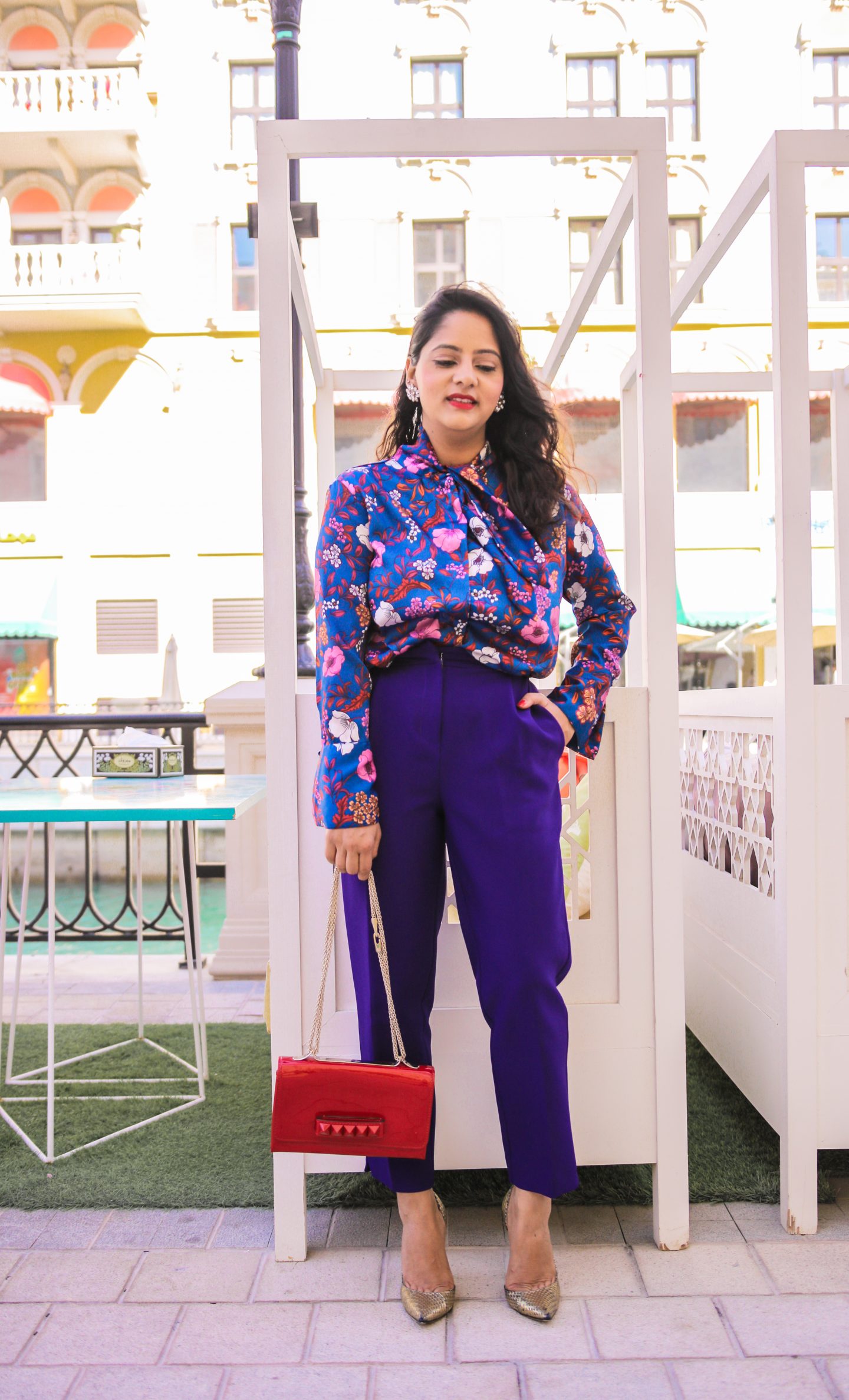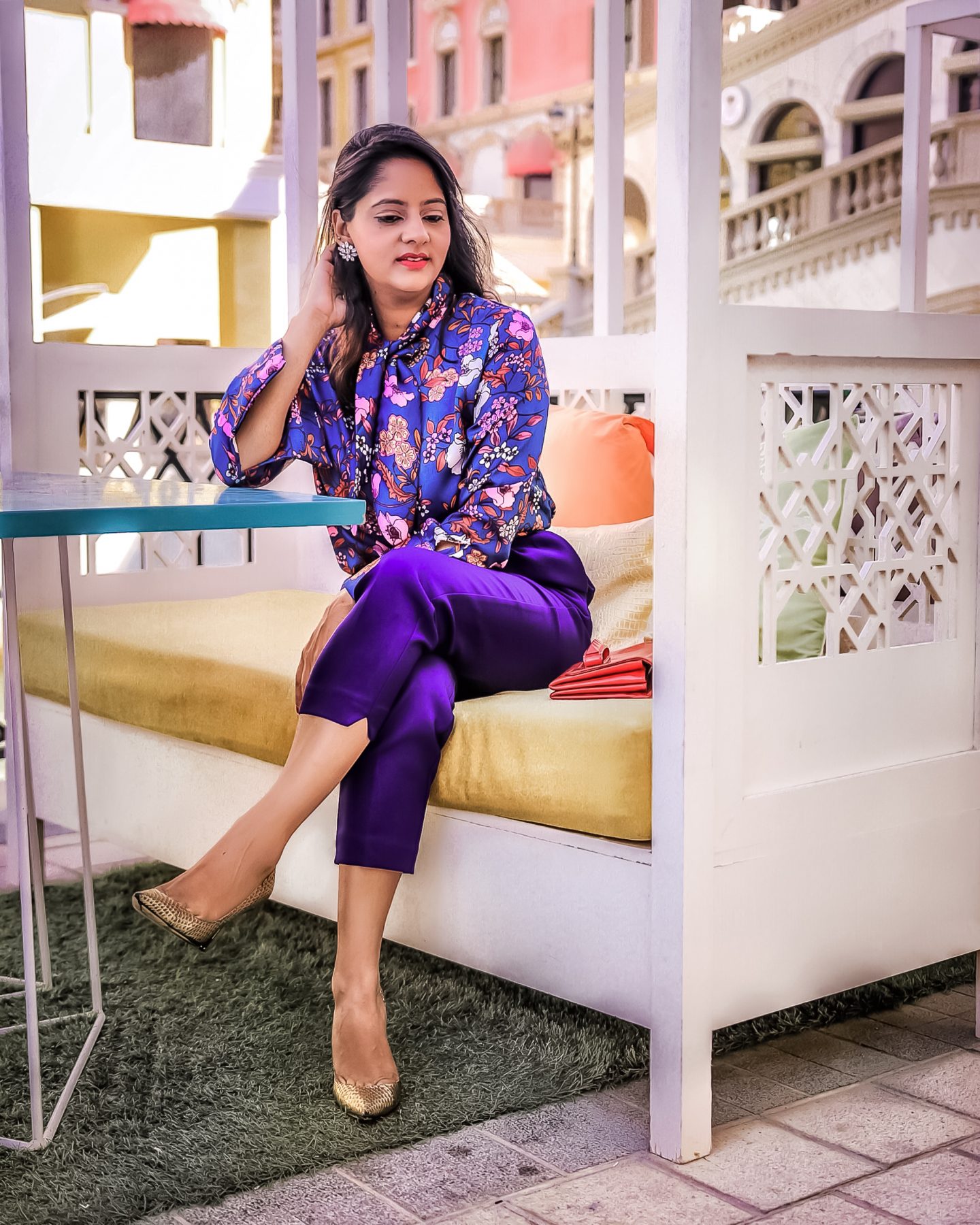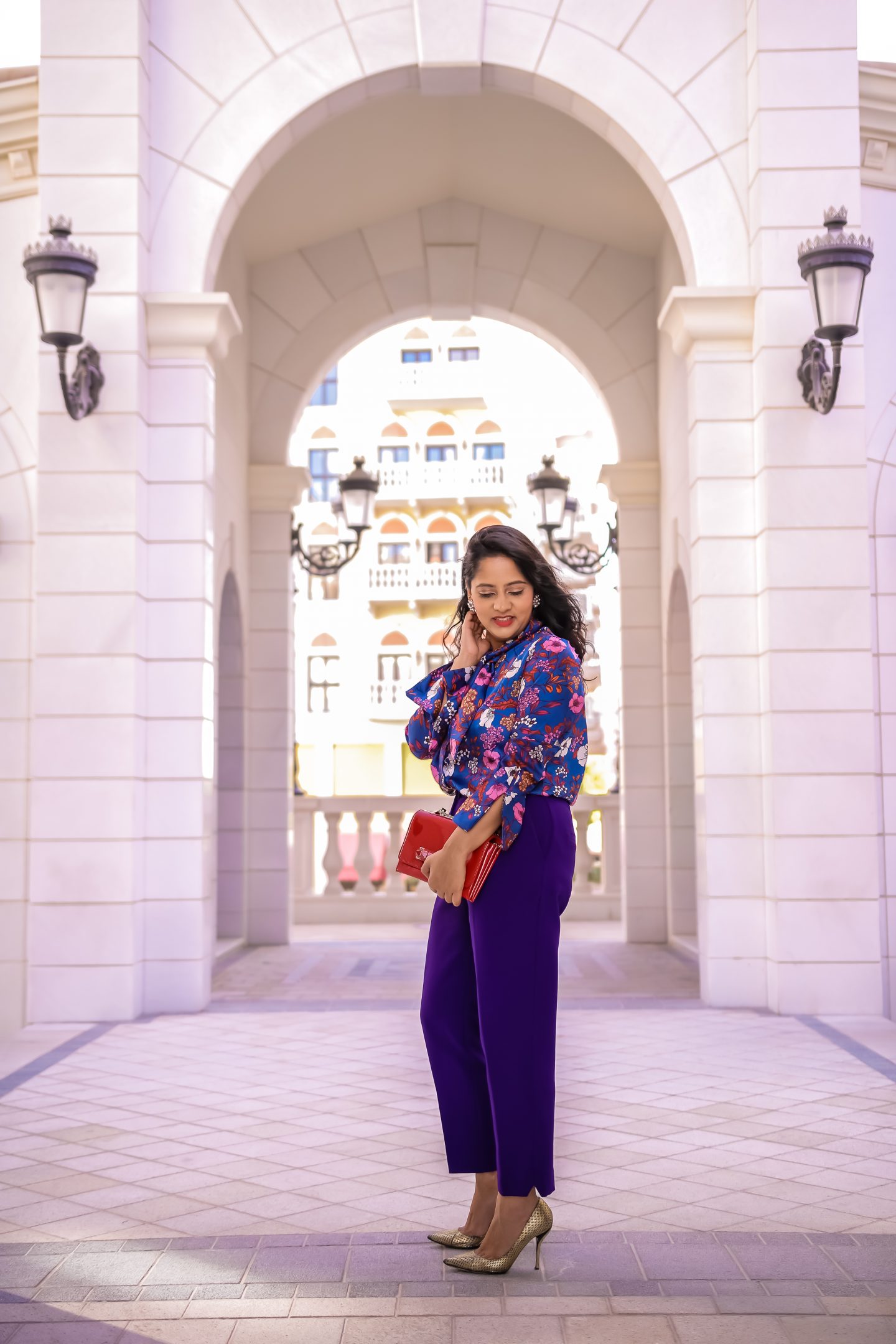 How do you feel about wearing Bold Colours, especially the colour Purple? I know that for some of you, Bold Colours might seem intimidating to wear at first; but you can try incorporate them into your wardrobe slowly. I would recommend to try experimenting wearing Bold Colours, against neutral pieces in your wardrobe. This will slowly help make you feel more comfortable with wearing Bold Colours.
This exact pair of trousers from Topshop is now sold out, but I have linked several other similar trousers below.
---
SHOP THE LOOK
Top: Mango | Trousers : Topshop | Shoes: Jimmy Choo | Earrings: J.Crew | Bag: Valentino |