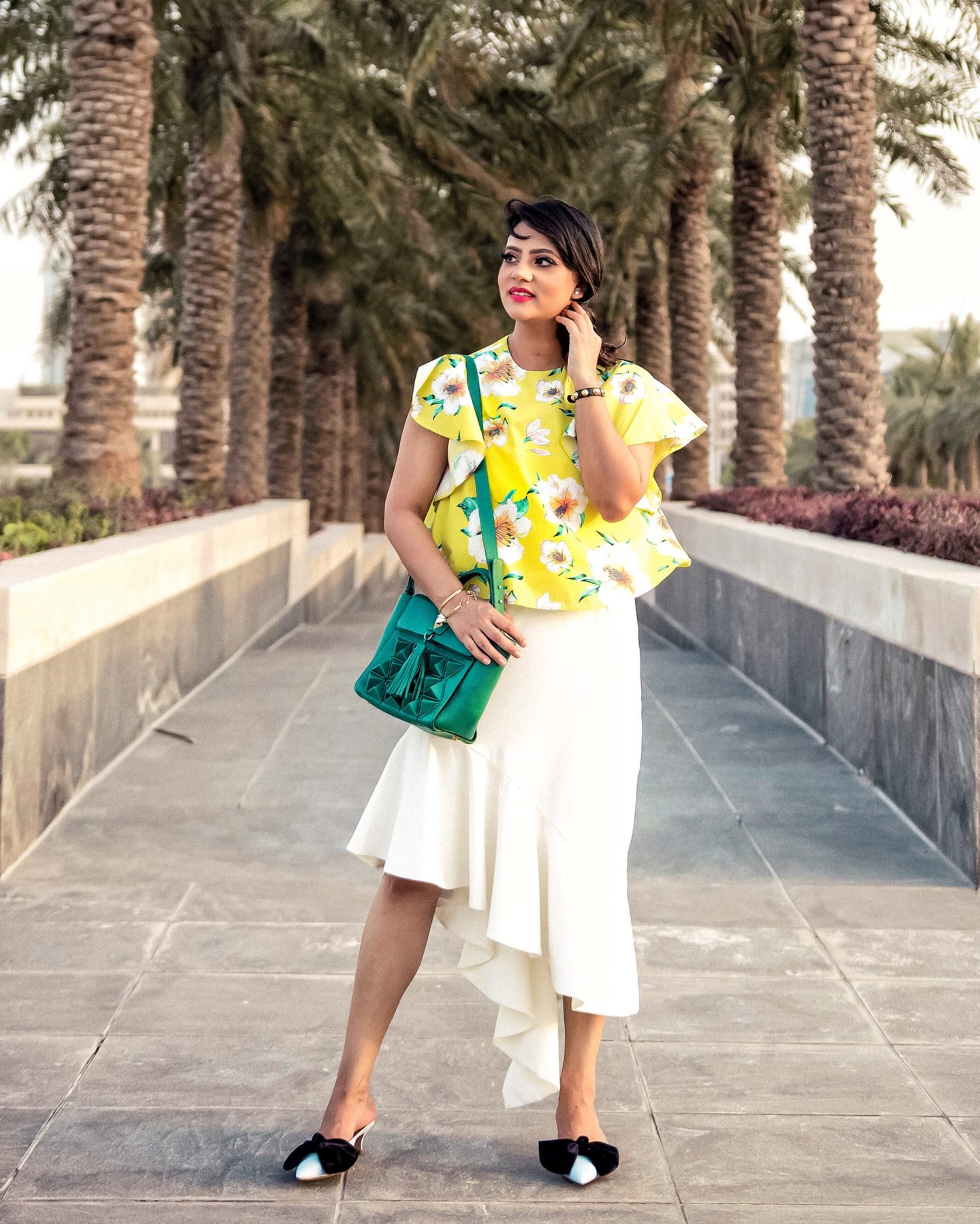 With Summer fast approaching, I am sure many of you are in the midst of planning your Summer Holidays (or more importantly your Summer wardrobe). So the first thought that comes to my mind when I am planning a summer outfit is to wear something bright, colourful and of course Floral.
Florals are a timeless Summer staple, that need to a part of your wardrobe. I think what I love most about the Floral trend this season is the variety of colours, styles and prints available. So you don't necessarily need to be wearing a print that is very loud and bold. More recently, we have also been seeing that the Floral print is not just restricted to clothing but we see it on shoes, bags and accessories. Not ready to go full on Floral, you can start with a pair of gorgeous Floral Earrings or Floral shoes with a plain outfit or a Floral bag.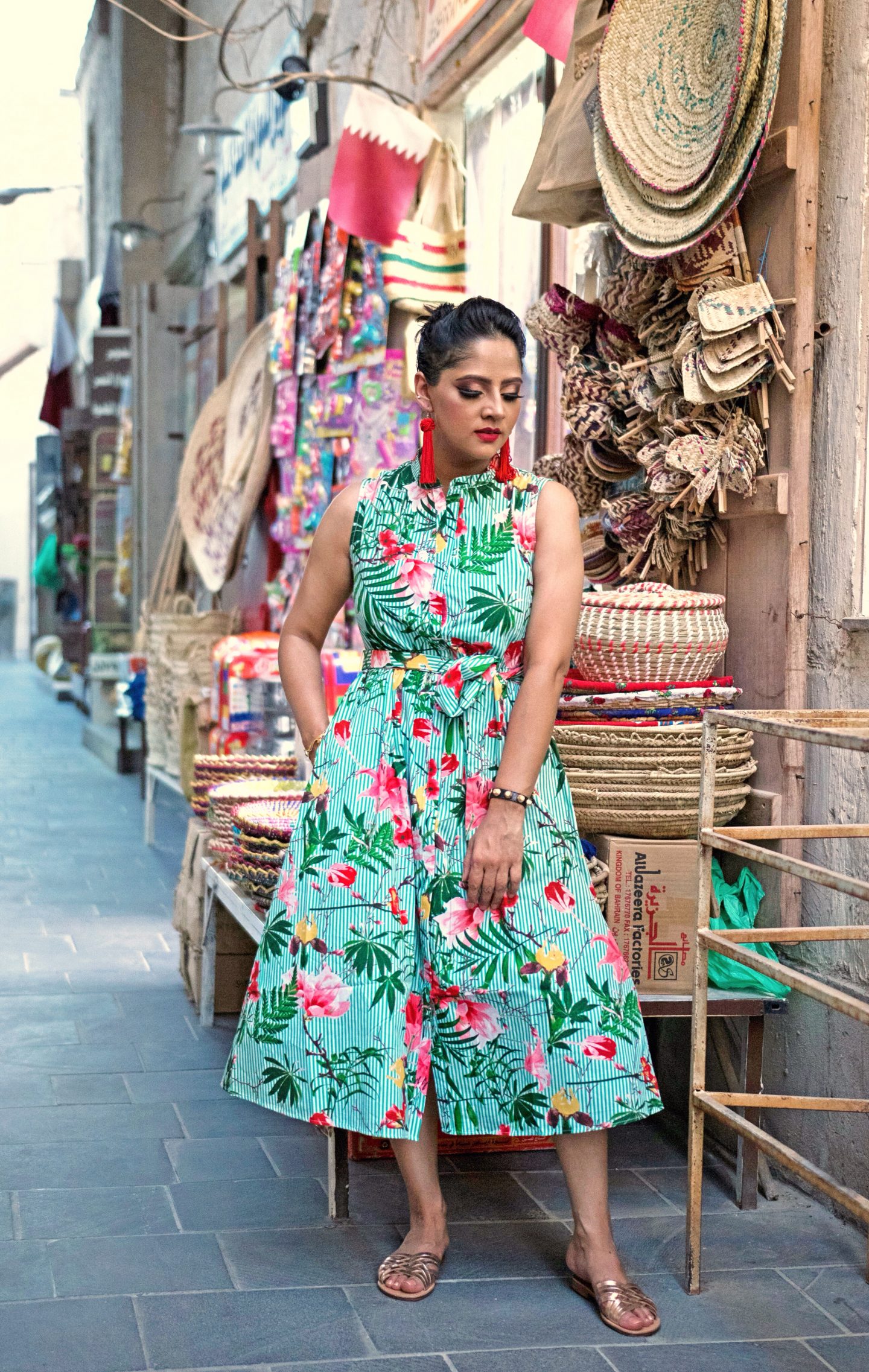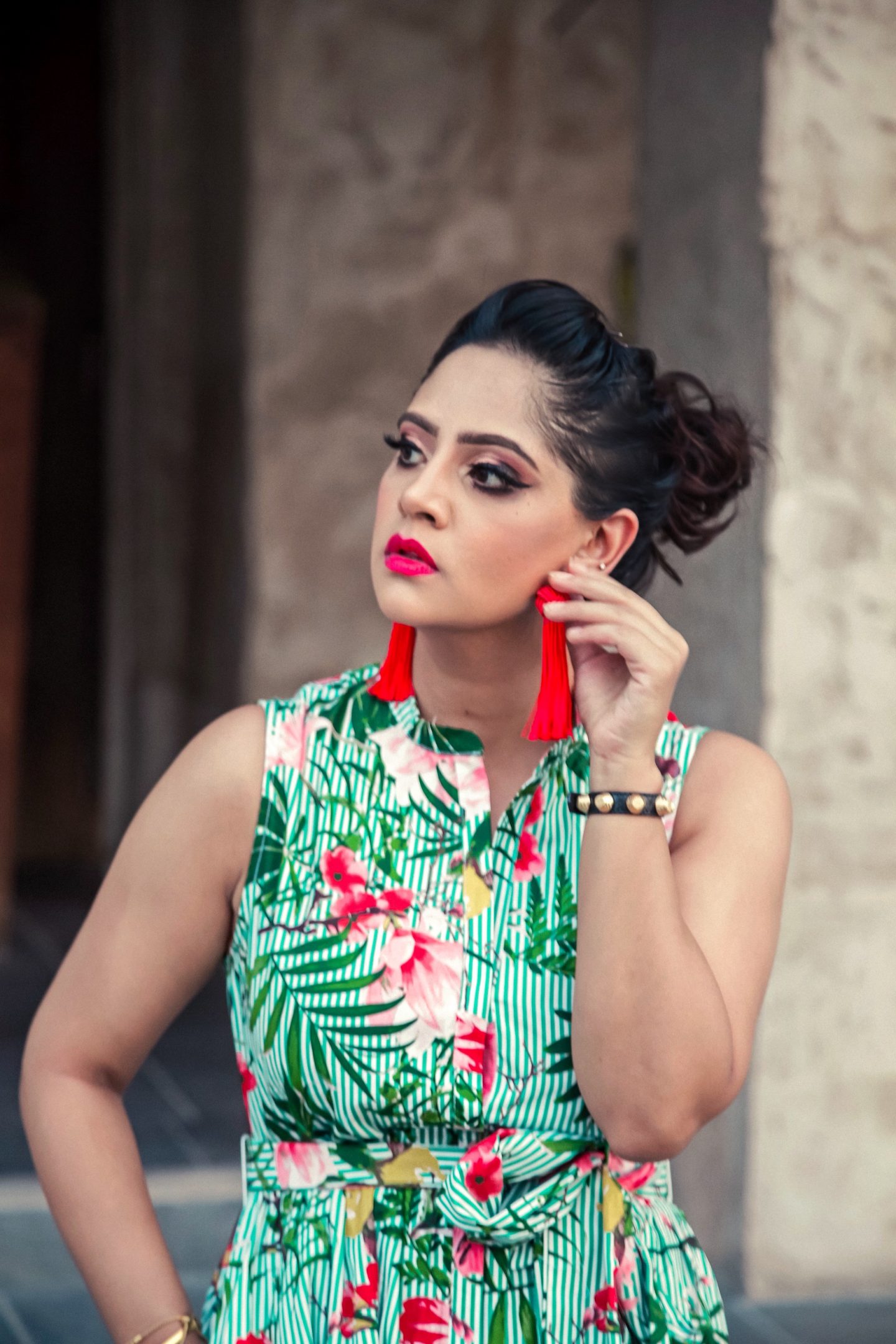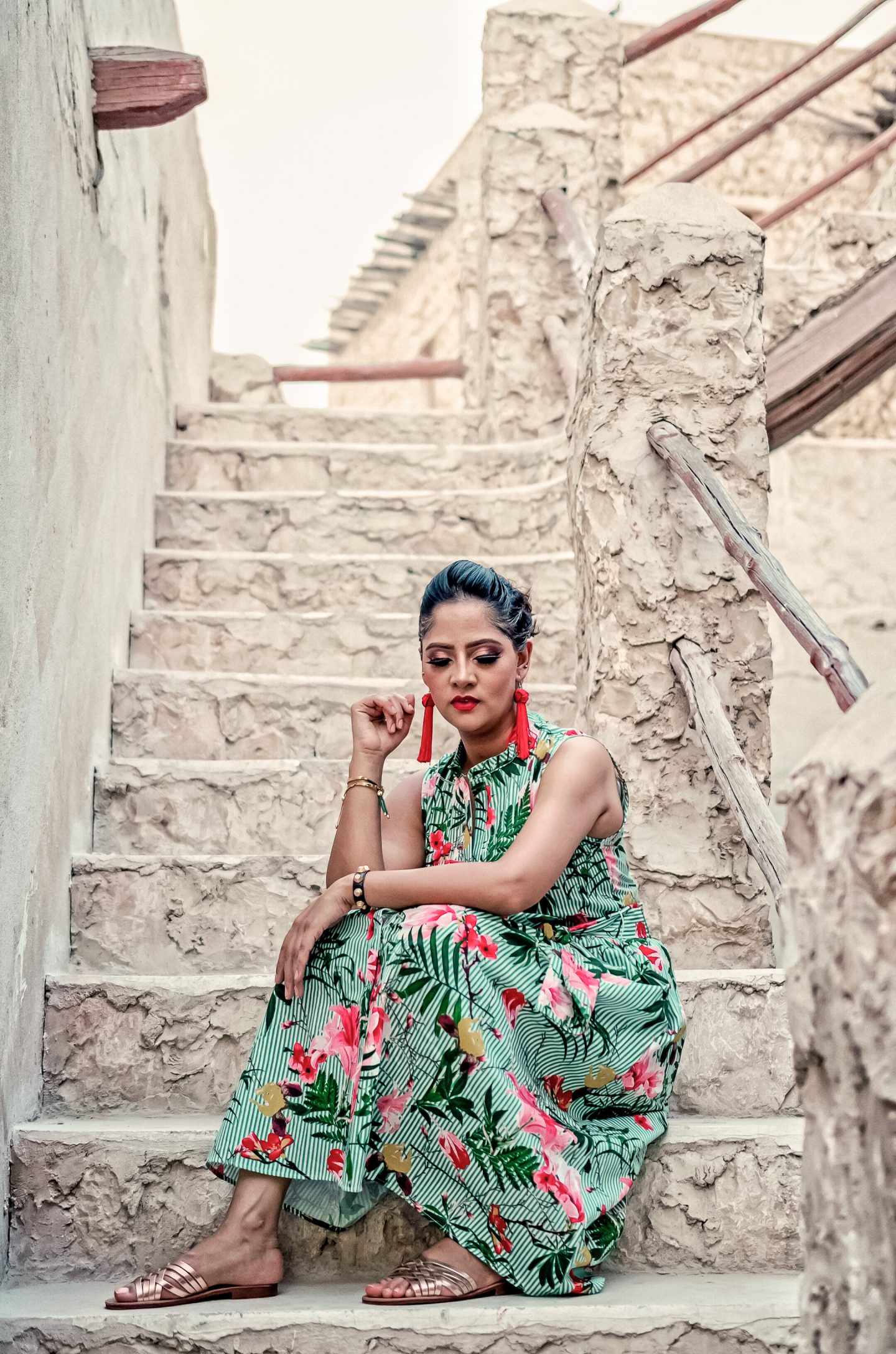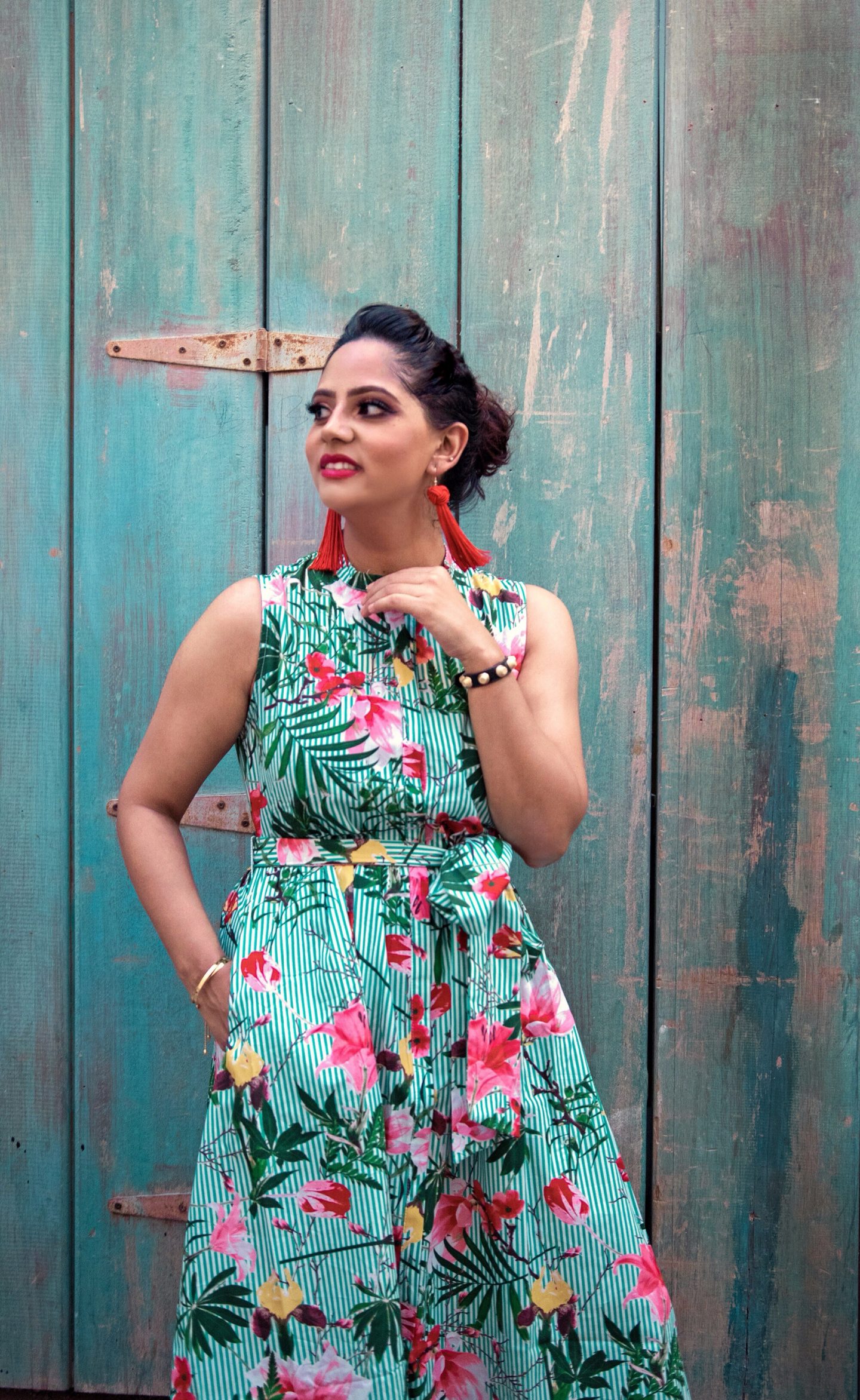 It's no surprise that I have several Floral pieces in my wardrobe; So today I wanted to share two different looks which are both very easy to wear. The first look is a beautiful Green Floral Dress from Mango, this is one those prints that was love at first sight. This is the perfect Floral look to wear on holiday and explore a city, so easy to wear. I chose to style this outfit very simply just with some fun accessories because the print is quite vivid and loud on its own. Recently I have been finding myself wearing Tassel Earrings on repeat, isn't this Red pair just so fun?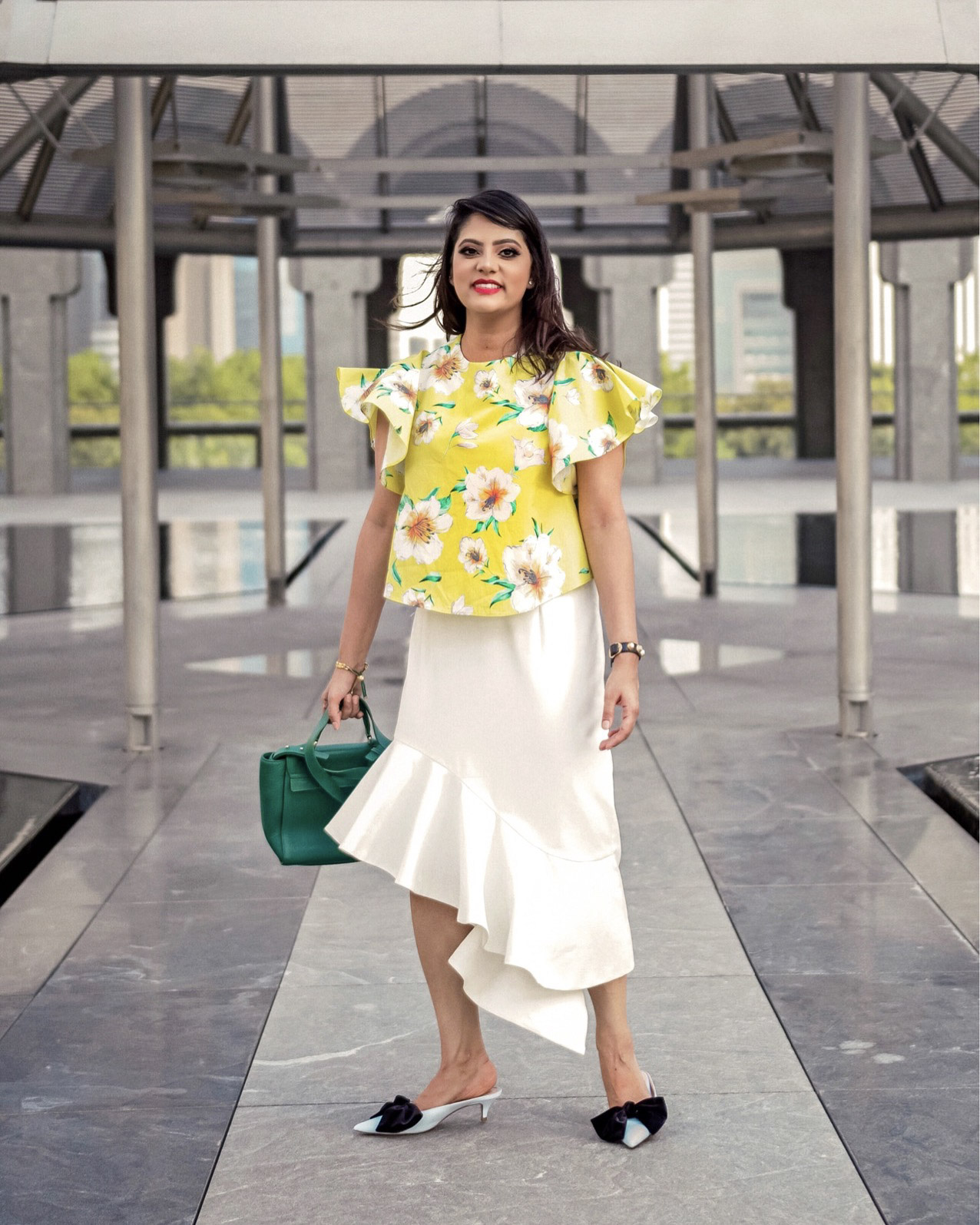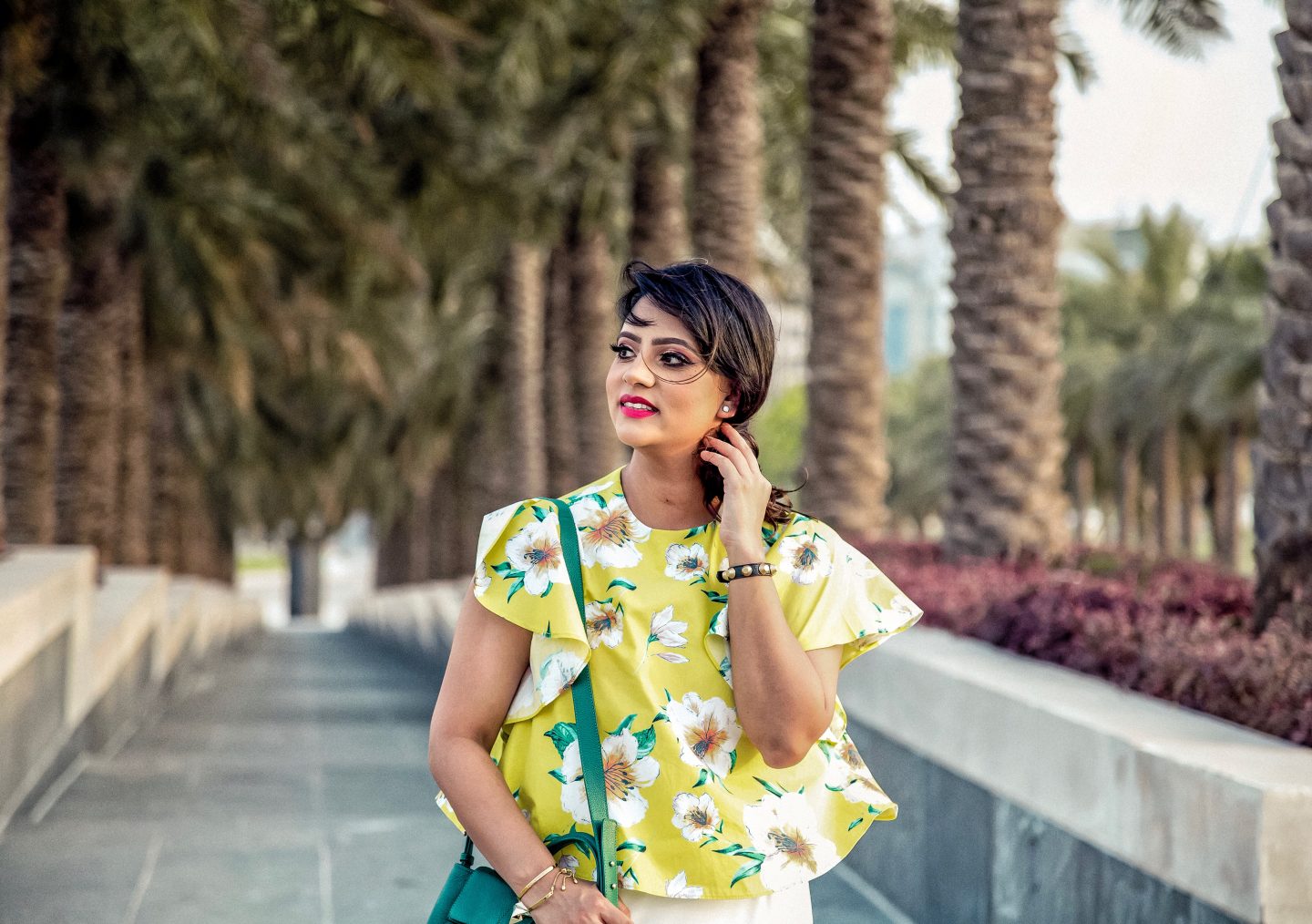 For the second look, I thought it would be fun to style this super bright Floral top from Mango. Again it was one of those pieces that I just loved, it has the most fun and flirty ruffles. So for a chic daytime look, I thought it would pair perfectly with this ruffled asymmetrical skirt from Collate the Label. And since it's the summer, I wanted to add a pop of colour with one of my favourite bags from  Sofia Al Asfoor.
Hope you find these looks inspiring so that you too can incorporate Florals into your wardrobe this Summer. I have also linked some of my favourite Floral pieces in the link below.
---
SHOP THE LOOK
Look 1 – Dress: Mango | Shoes: Dune | Earrings: Lovisa | Bracelets: Monica Vinader & Balenciaga|
Look 2 – Top: Mango | Skirt: Collate the Label | Shoes: Zara | Bag: Sofia Al Asfoor | Bracelets: Monica Vinader & Balenciaga|