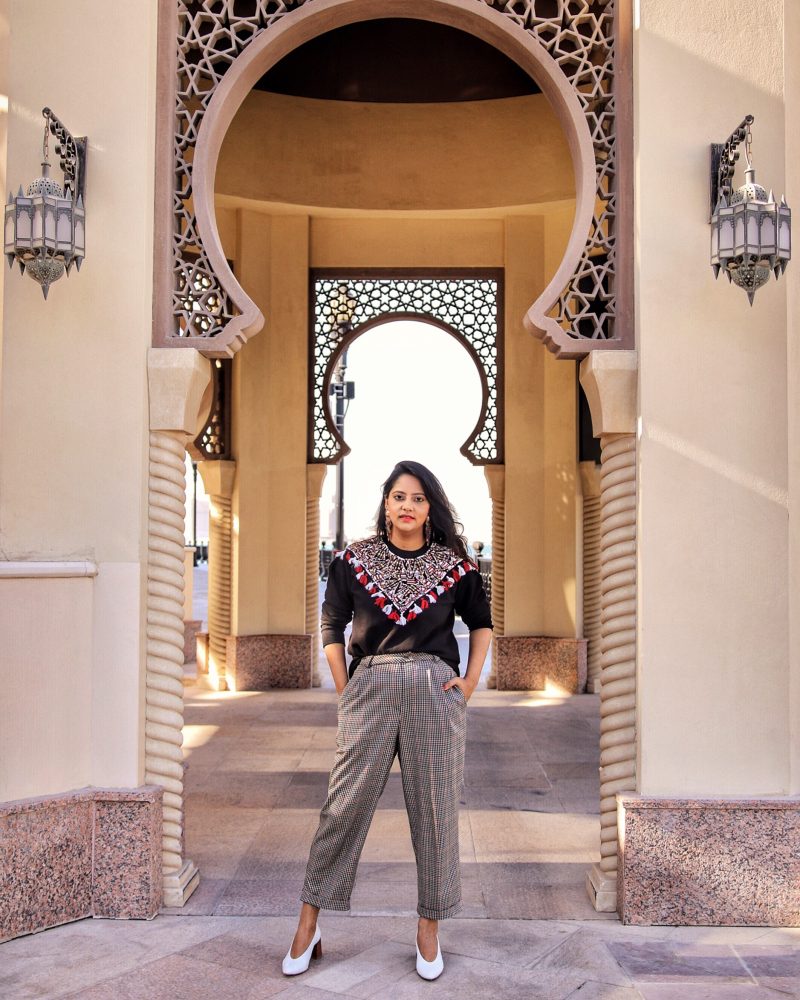 Earlier this year, I made a promise to myself that I would only return to blogging once I could open up and be more honest with all of you. And the reason for this – over the past few months, I really feel that I have grown as a person. I am now more comfortable to share aspects of my life which are less than perfect. This doesn't mean that I will stop writing about styling and putting outfits together! Instead it means that apart from the outfits, you will also be reading more and more about motherhood and the realities of my daily life.
So to put this post in context, I wanted to share with you how early last year, I had honestly started to feel very lost (not only with my words but also with my identity as a blogger). And it took me some time to realise the reasons for this but now I can relate it to the feeling of losing my vision for the blog. Internally, I had started to feel that I was solely producing content for my audience and sponsors (and it became less to satisfy myself).
Now I am sure some of you would agree, as bloggers it is completely normal to have such feelings occasionally. But in my case, these feelings were making me feel highly de-motivated and I was losing my self-confidence. So at that point, I thought with everything else going on my life, it would be best to take a break so I could really focus on myself.
Moving on to present day, I can firmly say that this was one of the best decisions I made for myself. Not only am I in a more positive state of mind but the thought process that followed, really allowed me to de-clutter my mind and focus on what was important to me. So I really wanted to share with you what I learned for myself and how these lessons helped me find my motivation again.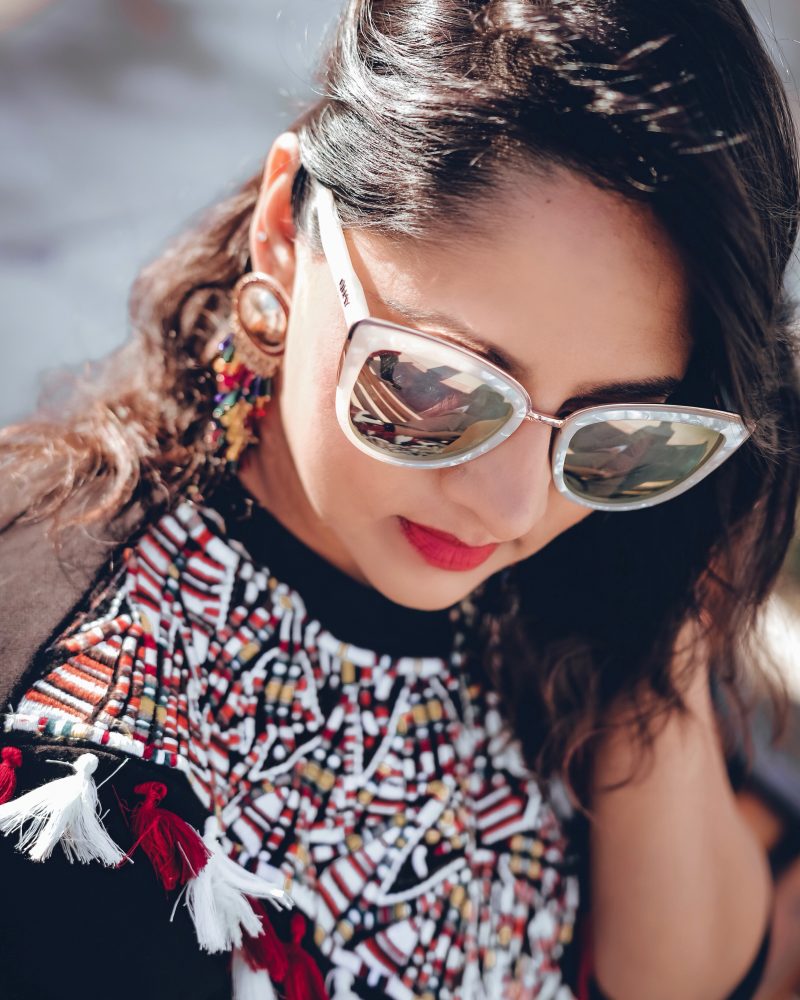 THE IMPORTANCE OF SELF LOVE –  In the busy lives we lead, we often forget to prioritise ourselves and our own needs. I know as a mother I still struggle with taking time out for myself. But the moment you start spending more time with yourself (doing something you love), you will feel an unbelievable amount of energy. You also learn to stop criticising yourself and feel more content in life. Of course all of this doesn't happen instantly, but you need to continue to dedicate enough time to yourself and your needs. A great way to start would be to dedicate an hour a day to yourself. I find the morning time when the kids are in school works best for me. It helps sets the tone for the entire day and I am definitely a better person.
THE IMPORTANCE OF STAYING POSITIVE – Being away from social media, really allowed me to clear my mind from any negativity that had been holding me back in the past. I started to make more of a conscious effort to live a more positive life for myself and the children. It's important to realise that things may not always go as planned. But when you try to stay more positive you can focus on yourself, reassess the situation and create new goals. Holding on to negativity, doesn't take you far, instead it continuously brings you down.
THE IMPORTANCE OF BELIEVING IN YOURSELF – It is so crucial to believe in yourself and your decisions, this will inevitably lead to happiness. When you choose to make a decision for yourself; you also need to learn that you don't need to justify that decision to anyone else. So in my case, I have chosen to stay at home with the kids and not to do a "traditional job role". This is something that works best for me and I know I often face judgement for it. But this is something I have chosen to do because I am passionate about my blog. The time that I took off, really allowed me to firmly believe in myself. And when I knew I was doing what was best for me, I naturally started to feel more inspired to create again.
THE IMPORTANCE OF BEING THANKFUL – When you are able to take time off for yourself, you also start to appreciate the small things in life. Without the pressure of deadlines and trying to create a "beautiful Instagram feed", I started to enjoy life on a slower pace and felt so thankful for everything around me. I was enjoying the little moments in life more than stressing out about the amount of likes I was receiving of Instagram. It truly helped me release a crazy amount of tension I used to feel in the past.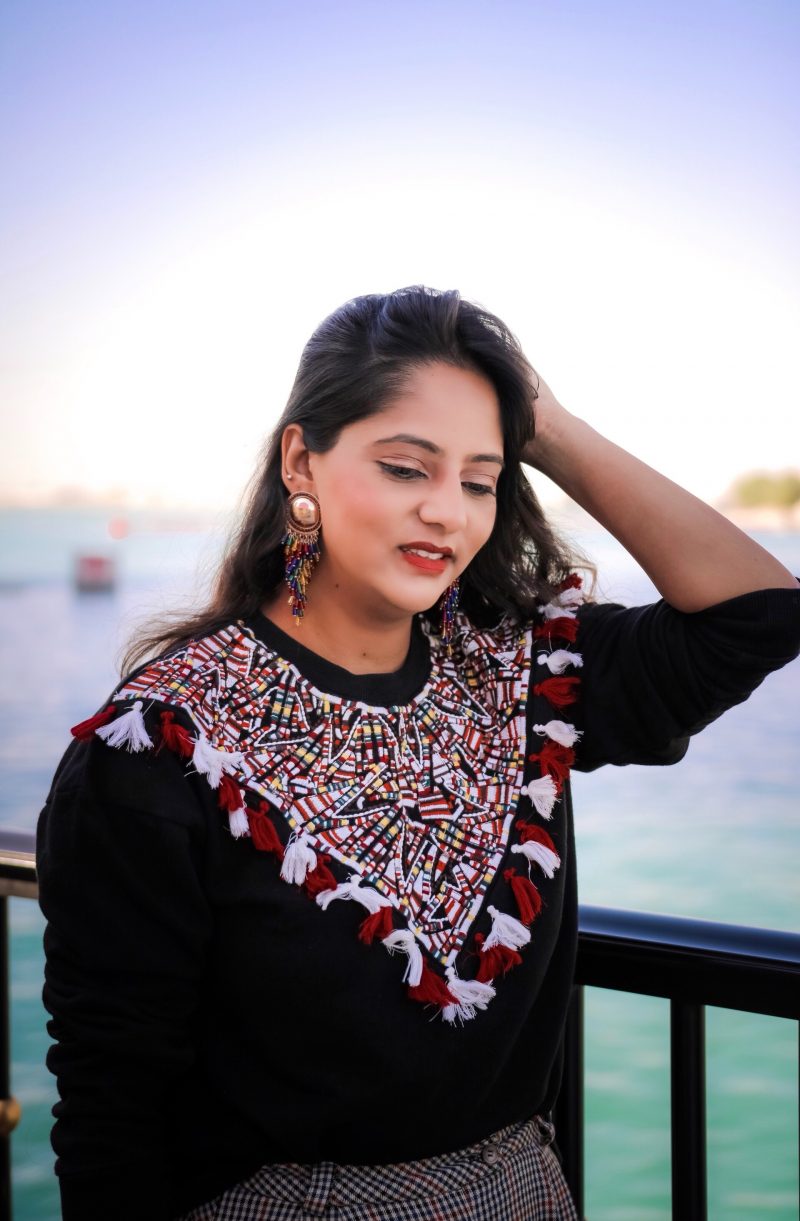 Our lives are constantly evolving; and there are always going to be new challenges or surprises thrown at us. In my opinion, the best way to get through them is with positivity and having the belief that you are learning something new through this experience. I would love to hear from you too, if you've taken time away from social media or something negative holding you back, how did it make you feel?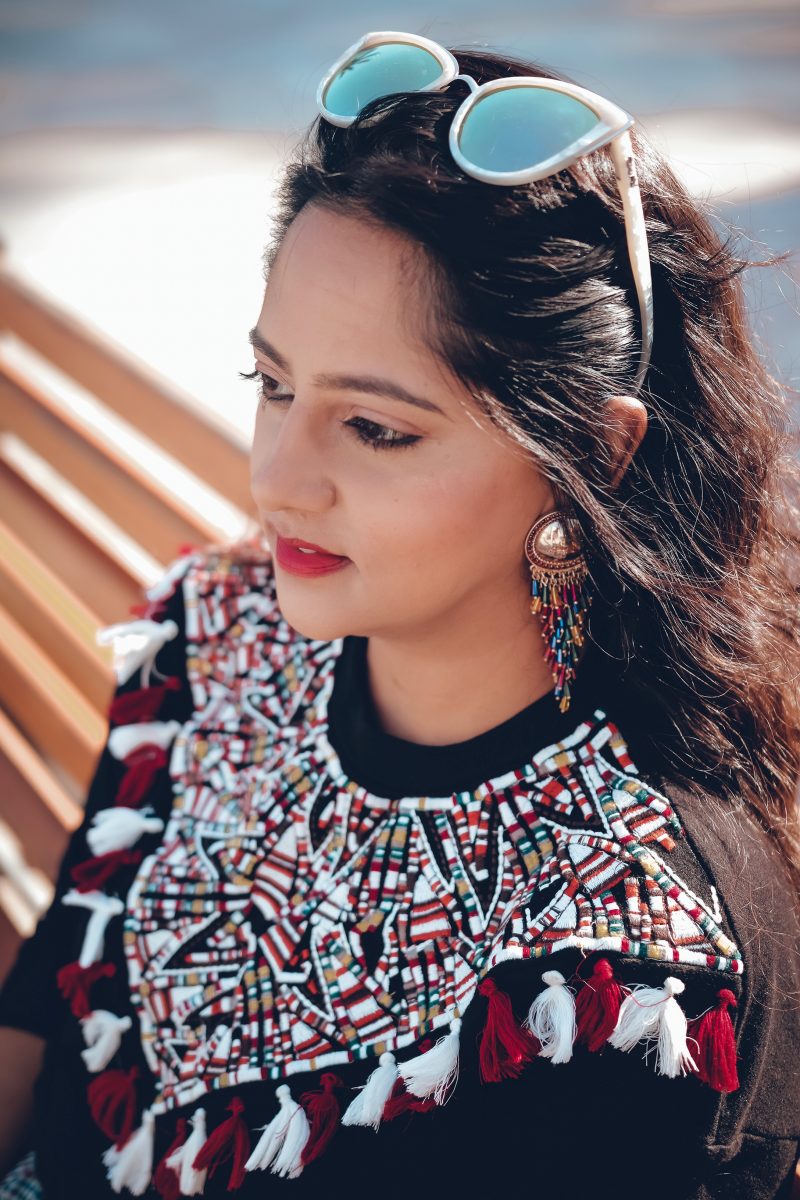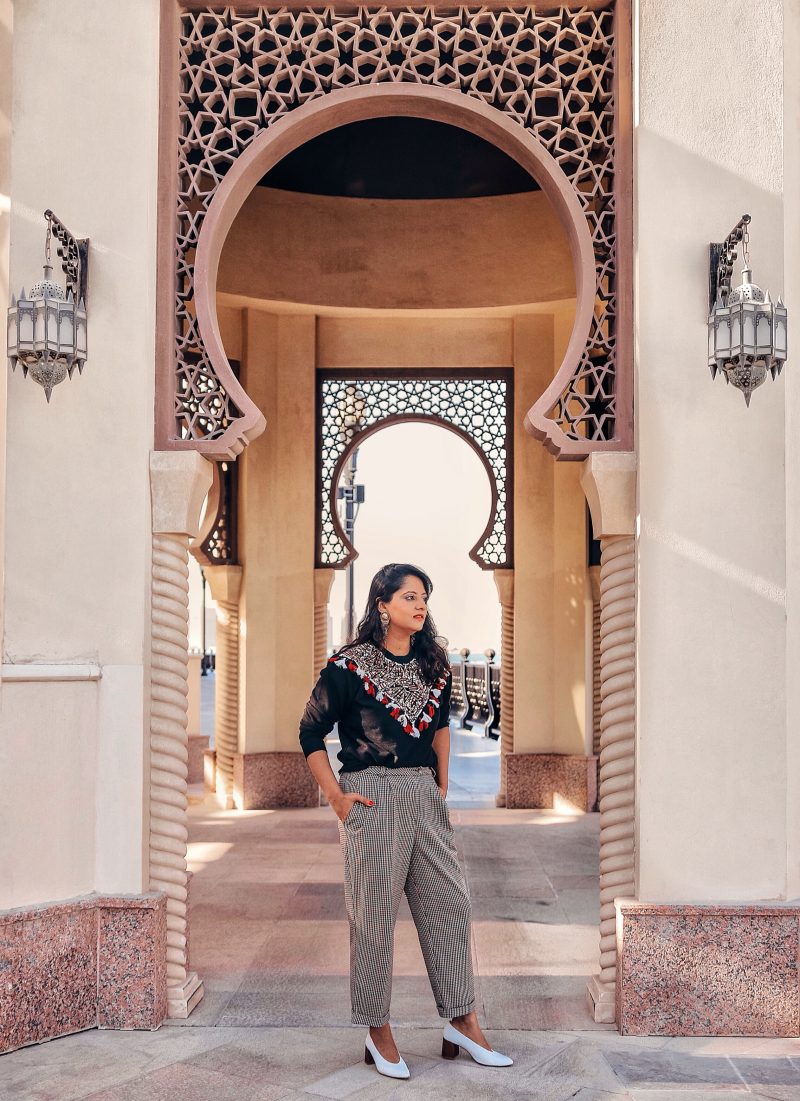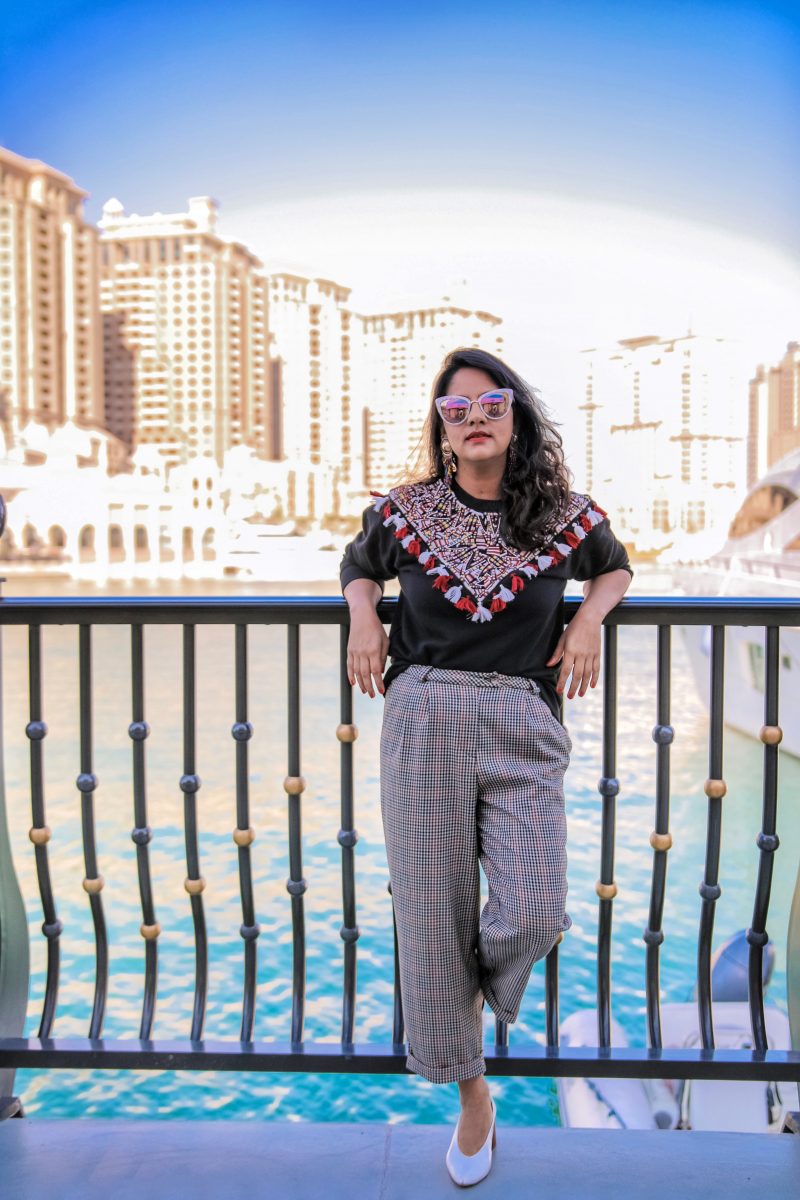 ---
SHOP THE LOOK
Top: Mango | Trousers : Topshop | Shoes: Zara | Earrings: Zara | Sunglasses: Quay Australia |