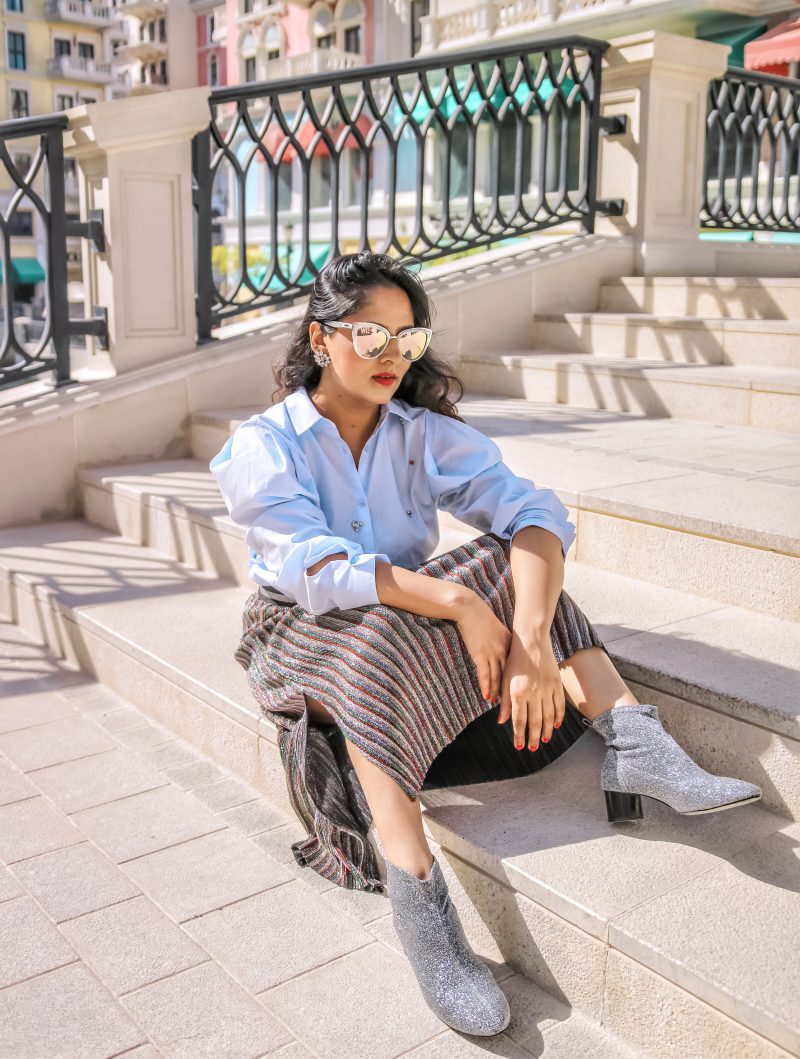 A year ago I would have never thought that my Blog and Instagram would have had to take such a long break. But the past year has truly been a whirlwind for me because of our move to Hong Kong from Singapore.
The move has taken a personal toll on me because I had to re-prioritise my life and shift the focus solely on my family. And in all honestly it hasn't been easy to take a break from Social Media. There have been several days where all I have wanted to do is to post an update about my life. But I struggled to find time to collect my thoughts together and at the same time I did not want to be posting inconsistently.
There also came a point where I felt my life just wasn't fully in my control. So I struggled with the thought of presenting a life that was less than perfect. Sometimes as humans we tend to put too much pressure on ourselves and I felt that withdrawing from Social Media all together was the best approach to deal with my anxiety. Writing this post has taken me around three weeks, but I am so glad that I am finally started writing again and sharing my life with all of you.
Over the past year, I have dedicated my entire time to my children. As a mother, they have always been my top priority and I needed to ensure that they adjusted to our new life. And while there have been many ups and downs with the move, I can finally say that we are all now happily enjoying life in Hong Kong.
But there are still many days when I do miss our lives in Singapore. It was home for the last seven years and it's a place where I will always treasure our memories as a family. Singapore was the first country we lived in as a married couple and it's where both of the children were born. Life in Singapore had become so comfortable and easy with the children. Their daily routines and play dates were all setup during the week. This allowed me to have more time to myself and dedicate my free time to the Blog.
My first few weeks living in Hong Kong, I missed the comfort and all of our close friends in Singapore. It was suddenly just me and the children all day (I was unable to find time for myself). But I am so glad that I decided to focus fully on my family because the children have done remarkably well adjusting to a new school and making new friends (six months into living in Hong Kong). And I could also argue that moving to Hong Kong has provided us with the opportunity to break out of our comfort zone and become closer as a family. We are exploring and discovering a new city together, pushing our boundaries.
I had my children when I was fairly young and have always firmly believed in my decision to become a stay home mother. There is nothing more satisfying than spending time with them and seeing the world through their eyes. I feel that you learn so much from them every day. But at the same time I have realised the importance of having a creative outlet, where I can be myself and not a mother. That is how the Blog was first started, it was a means for me to do something on my own for myself.
This leads me now to finally having more time to myself and writing again. Being away has helped me understand that I truly do love creating and posting on the Blog, so I promise to be more consistent with my posts. And I want you all to know that even though I took time off, I never stopped creating content. I just had to make a decision not to post on Instagram, until I could fully dedicate time to writing here.
I really want to thank all of you for asking about me, I have had so many messages asking why I had disappeared. I hope this post helps to explain the reasons for why I had to take a Social Media break. And I also have to thank everyone I was working with a year ago, for being so patient with me. Hong Kong is such a dynamic and exciting city, it has a totally different vibe to Singapore. I can't wait to explore and share my experiences with this city with you.
---
Top: Mango | Skirt : Topshop | Shoes: Zara | Earrings: J.Crew | Sunglasses: Quay Australia|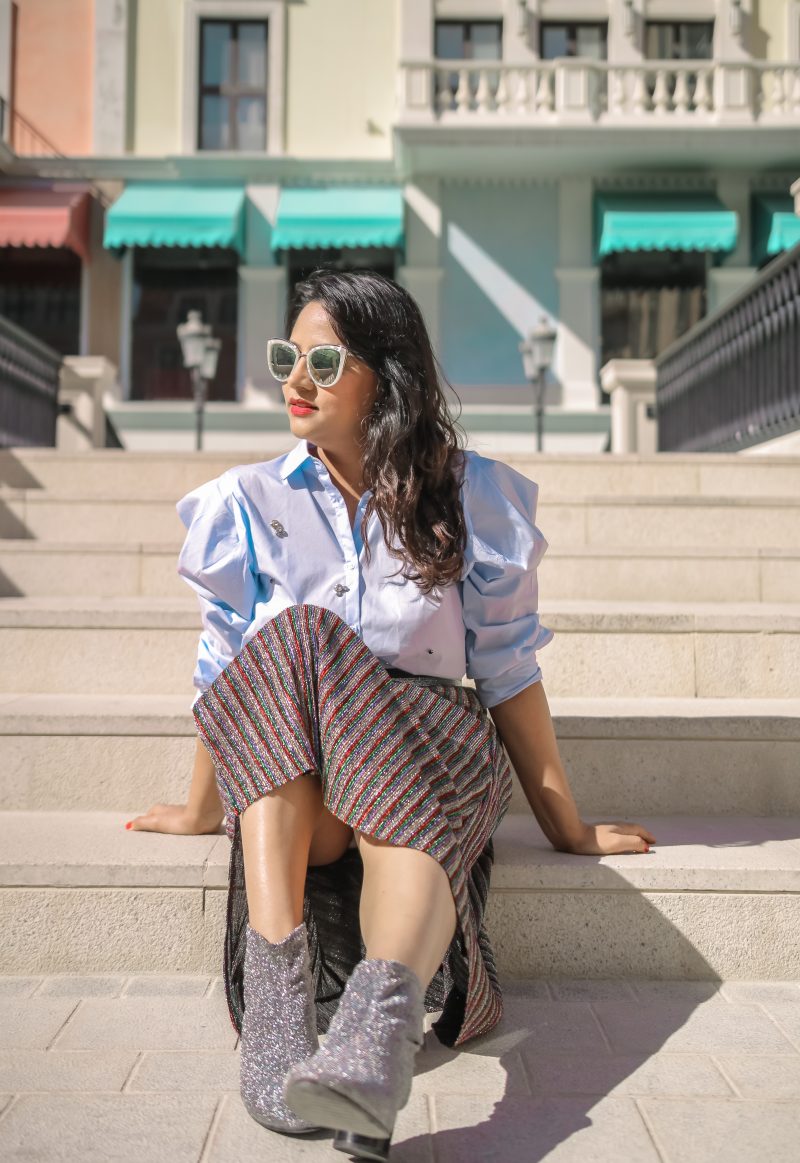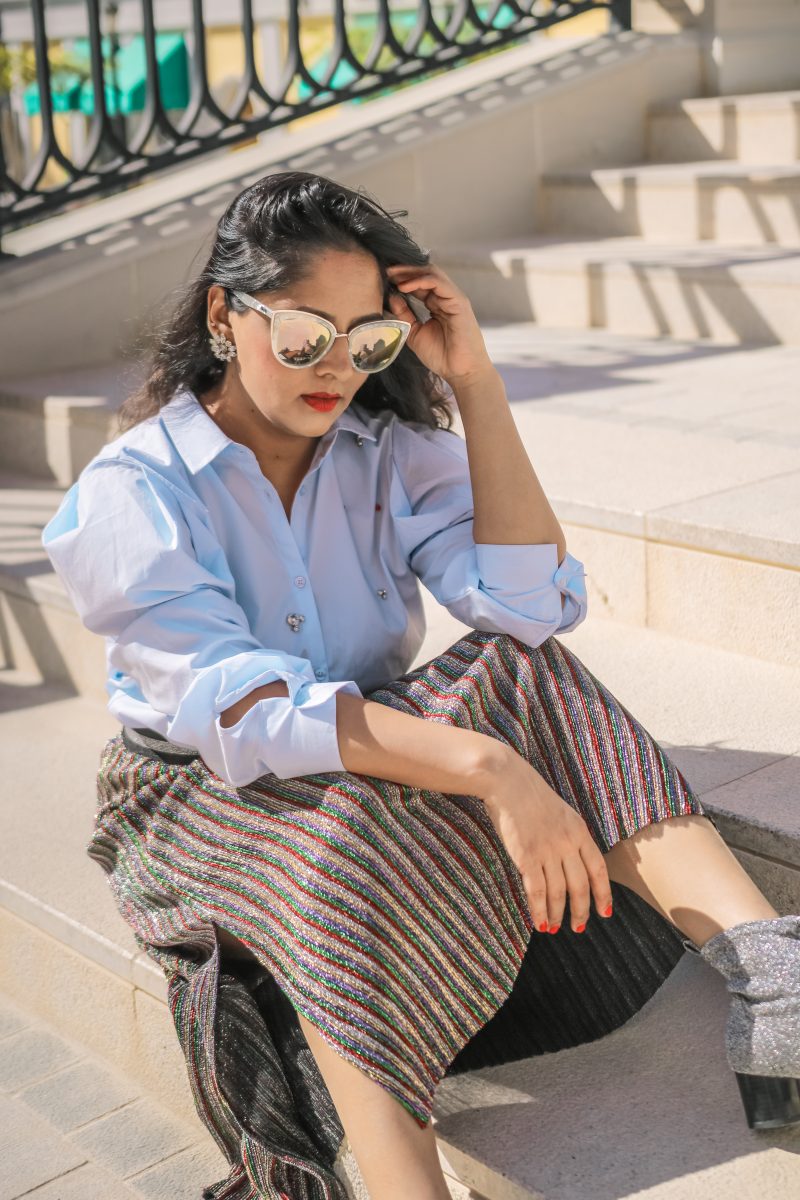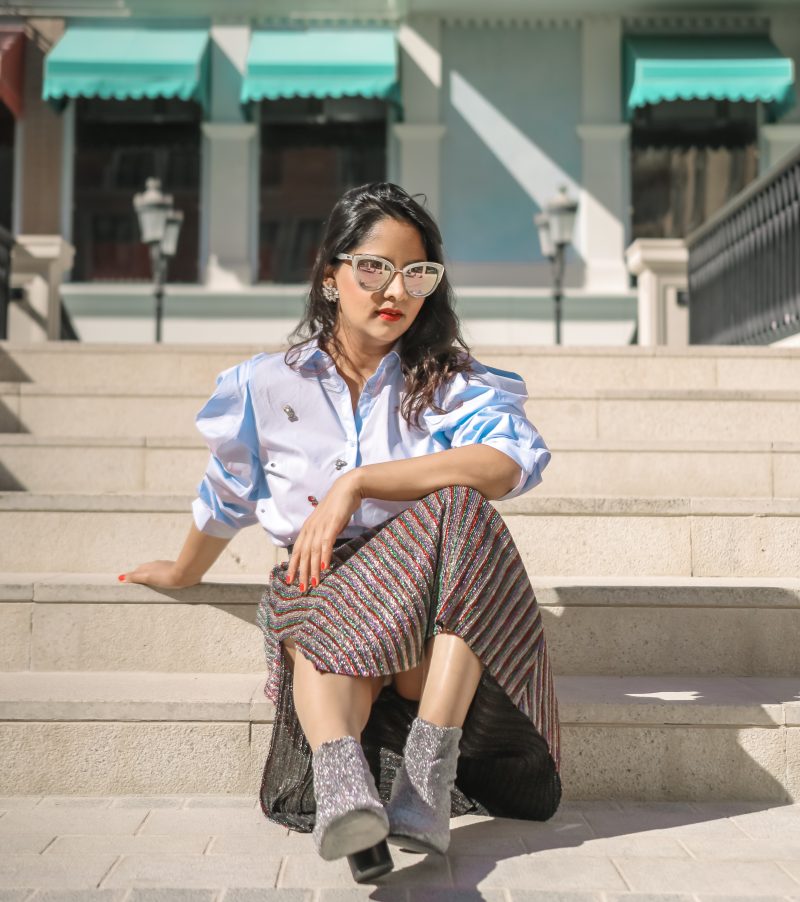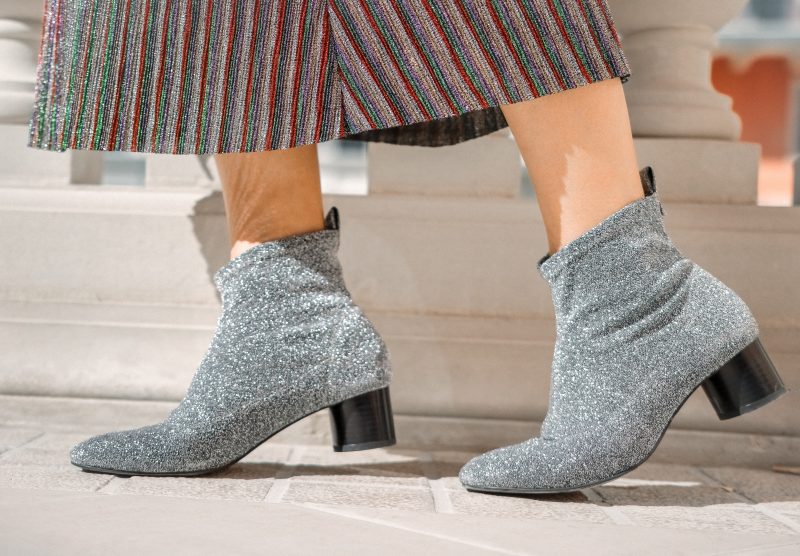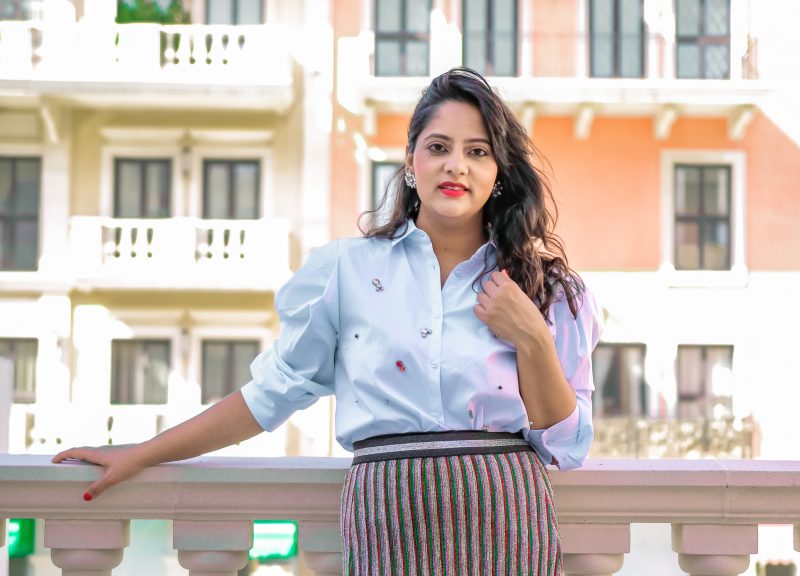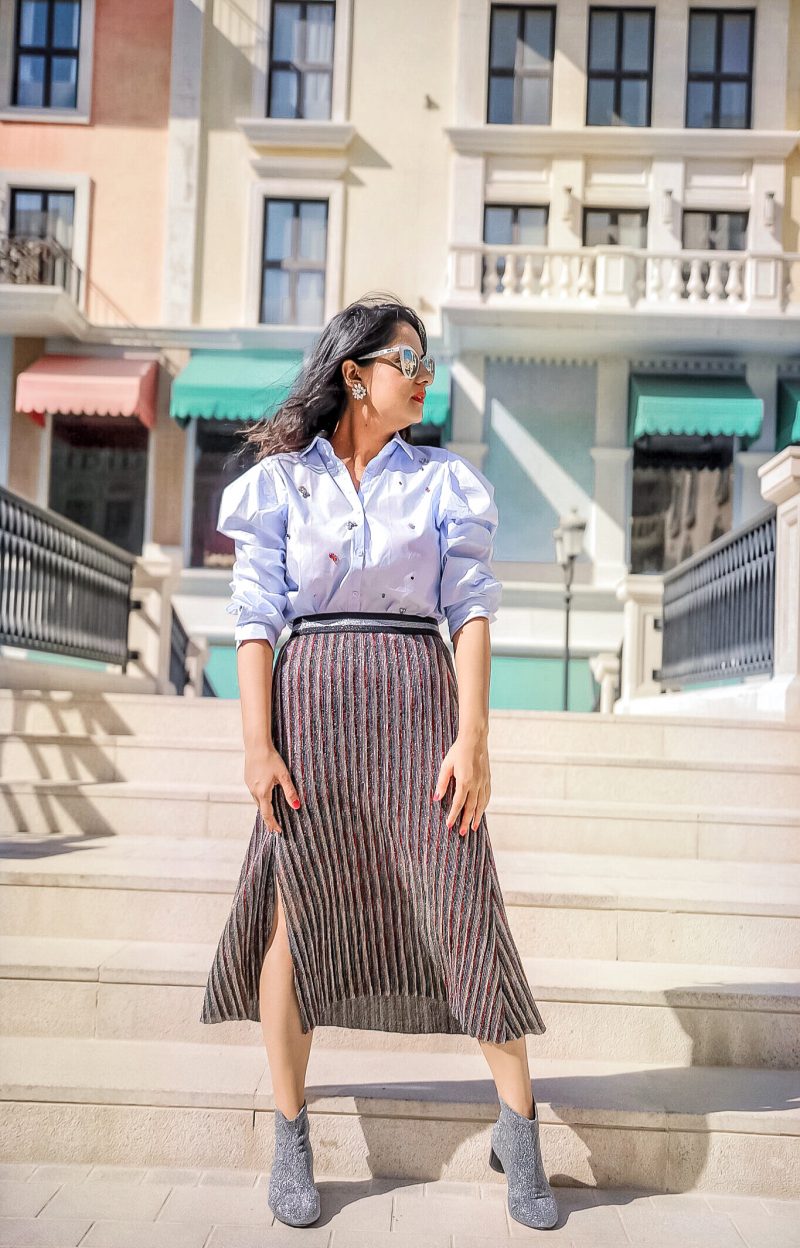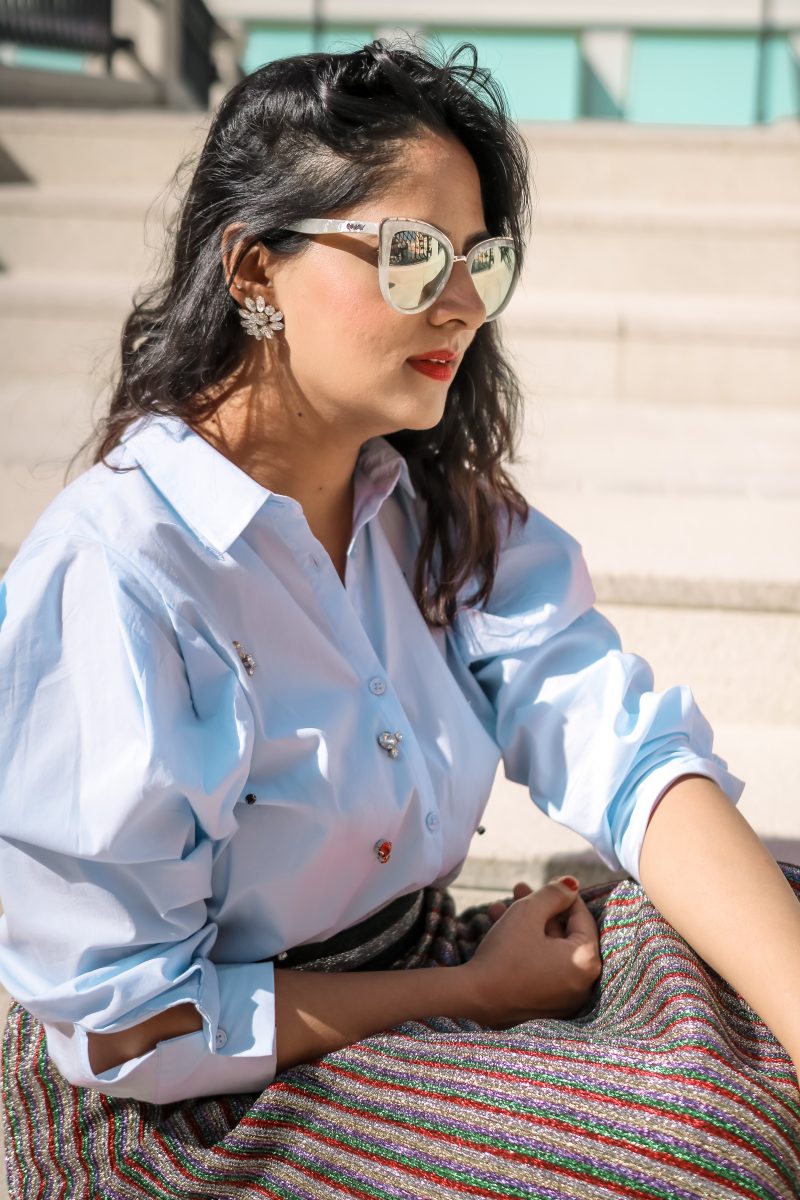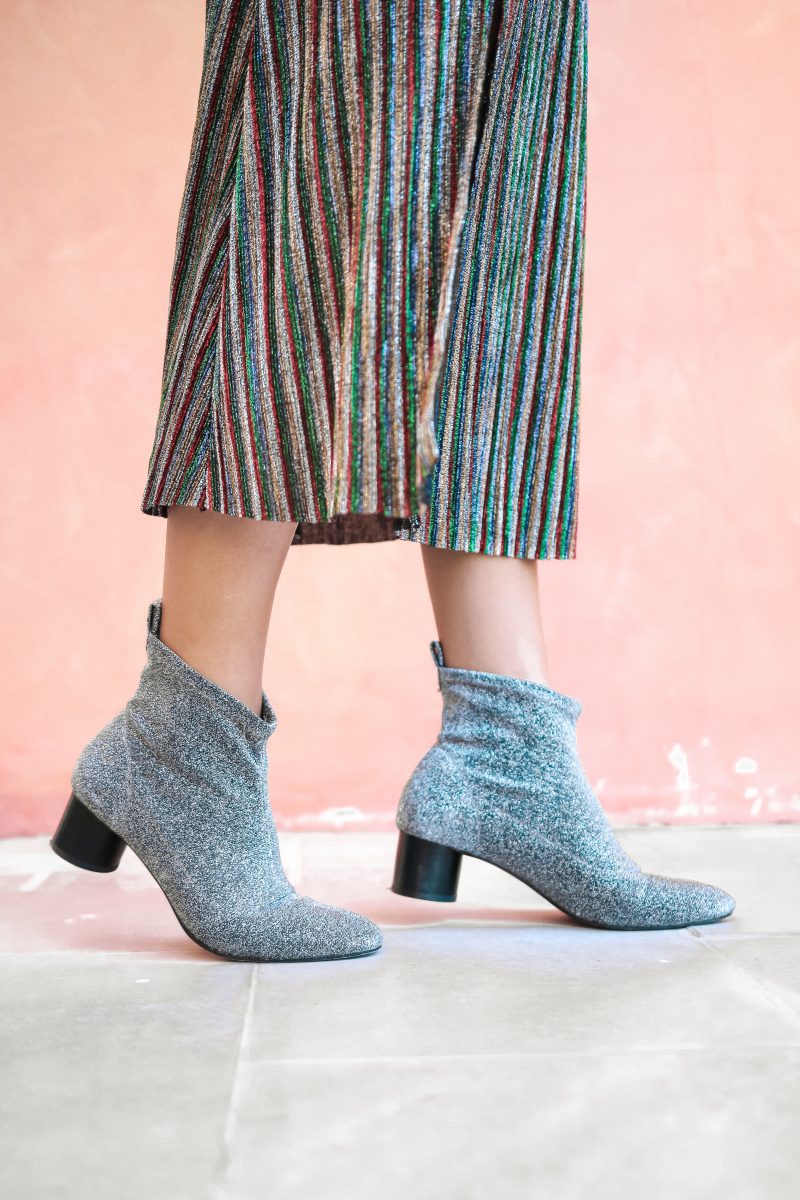 ---
SHOP THE LOOK