MASHIZAN is a luxury shoe brand, based in Florence, Italy and designed by Mr. Mashizan Masjum. The shoes are handcrafted by a boutique manufacturer in Florence and the materials are sourced solely in Italy. Singapore Fashion Week was the first time I was introduced to the brand. And being an avid shoe lover, I was instantly drawn to this beautiful shoe collection. Also, what sets this brand apart from others for me, is the inspiration behind each collection.
Before he became a shoe designer, Mr. Mashizan Masjum was an award-winning TV documentary producer, director and writer. So each of his collections is inspired by his previous work. Moreover, they combine his art of storytelling with his passion for beauty and luxury.
For the first time ever, MASHIZAN is doing a pre-launch of his Spring/Summer 2017 collection through a campaign on Kickstarter. This is a unique idea where MASHIZAN's clientele will have access to the collection at exceptional trade prices before it hits retail stores. I personally love that as a new brand, MASHIZAN is not afraid to do things differently and give their clients a unique shopping experience. The campaign will run for three weeks from February 23rd to March 14th.
More information on the collection and campaign is below.
---
MASHIZAN Spring/Summer 17 Collection – Xtremissima
MASHIZAN's experiences filming his TV series "Extreme Living" are the inspiration behind this collection. The documentary examined extreme architecture in residences across the United States. It explored what led people to build homes to live in conditions that were unthinkable. Some of these homes were built in underground domes, moveable containers or had artistic structures that were completely made of steel.
The TV series was full of stunning images, which evolved into the colour palette for this collection. There were flashes of silver, metallic structures, facades covered in copper hues and iridescent gold furnishing. Many of these elements can be seen in his Spring/Summer 2017 collection. MASHIZAN was also inspired by the bold ideas and fierceness of these home owners. So he has created a shoe collection that is bold, extreme yet very beautiful.
There are six exclusive styles available for pre-order through the campaign. In my opinion, this is a gorgeous collection that is very versatile. The shoes can be worn in many ways with different outfits. Another important factor for me when I am purchasing a designer pair of shoes is comfort. I find MASHIZAN shoes to be extremely comfortable, I could easily walk in them for hours.
So you can purchase your dream pair of MASHIZAN shoes at an amazing price. If I were to choose only two pairs of shoes from this collection, I would pick the Coralis Gold and the Sarima II Betulla.
Kristy Silver
The Kristy Silver is an open-toe lace up sandal, made from textured pony hair. This is a unique pair of shoes that can easily take you from the office to a cocktail party. I especially love the iridescent colours in this pair.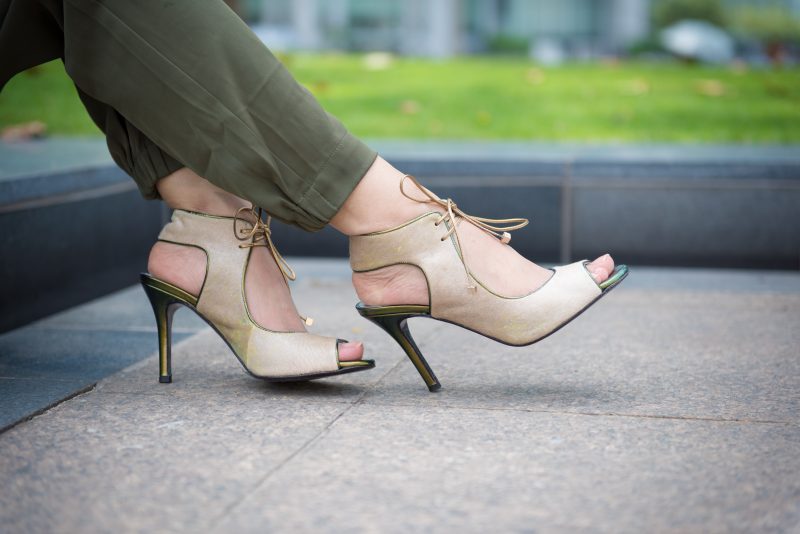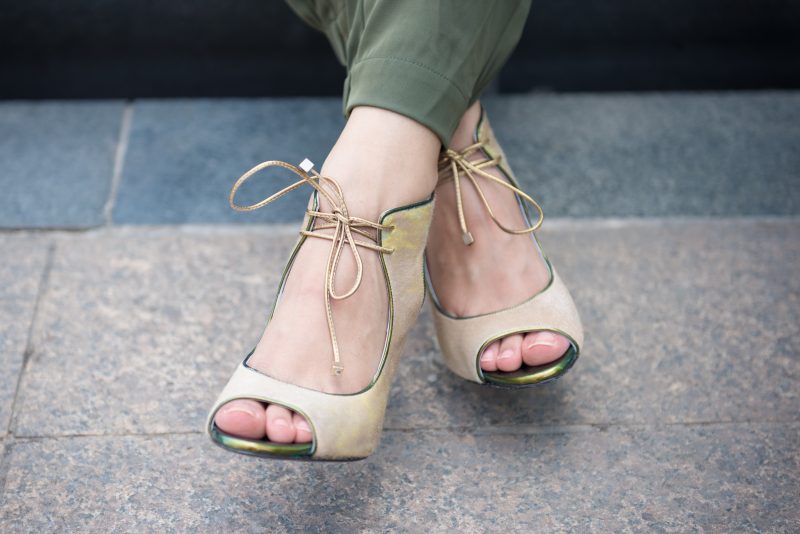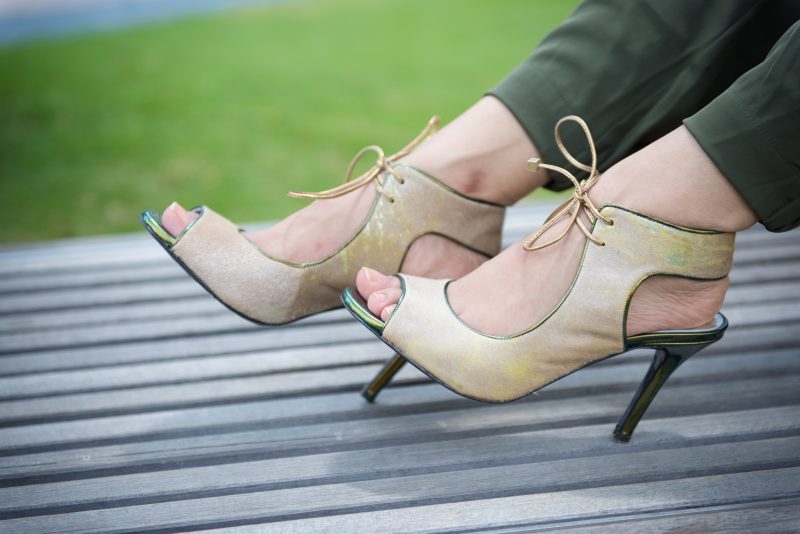 Coralis Gold
I am wearing the Coralis Gold, which is made of iridescent patent leather. This colour is absolutely breathtaking in real life, it is such a striking colour. Moreover, I am in love with the classic ankle strap with the cut-out detailing.
Another version of this stunner is called the Coralis Glitter. This is one pair that I will definitely be adding to my shoe collection.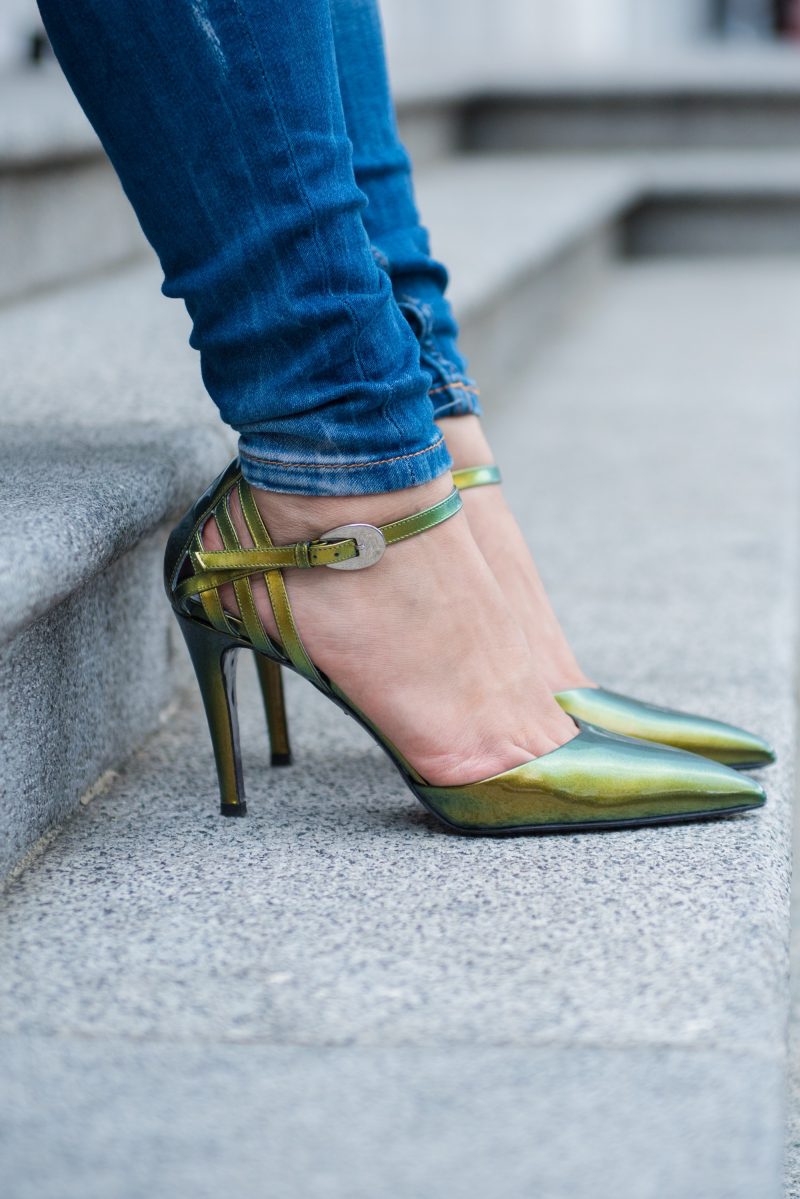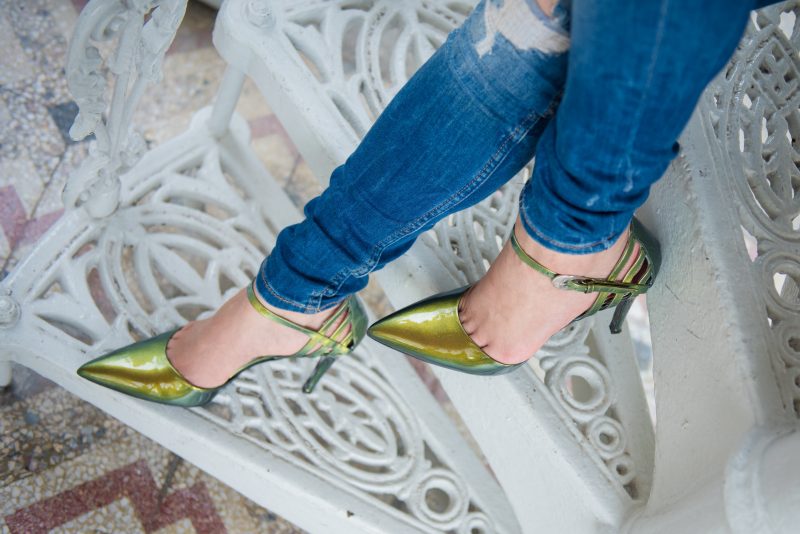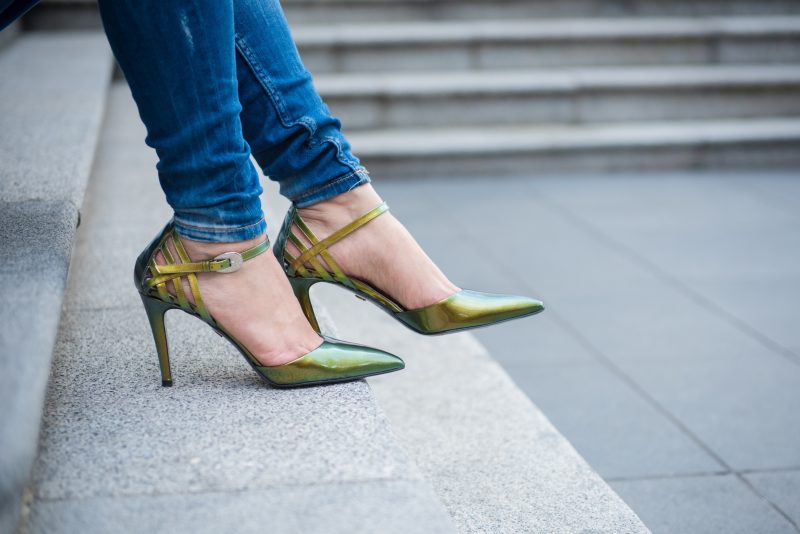 Crete Betulla
This is a classic and versatile pair, that is made of silver stamp suede leather. These beauties can easily be worn both to work or on those off duty days. I would personally wear them with trousers, jeans or even skirts. We all deserve a pair of luxury flat shoes, wouldn't you agree?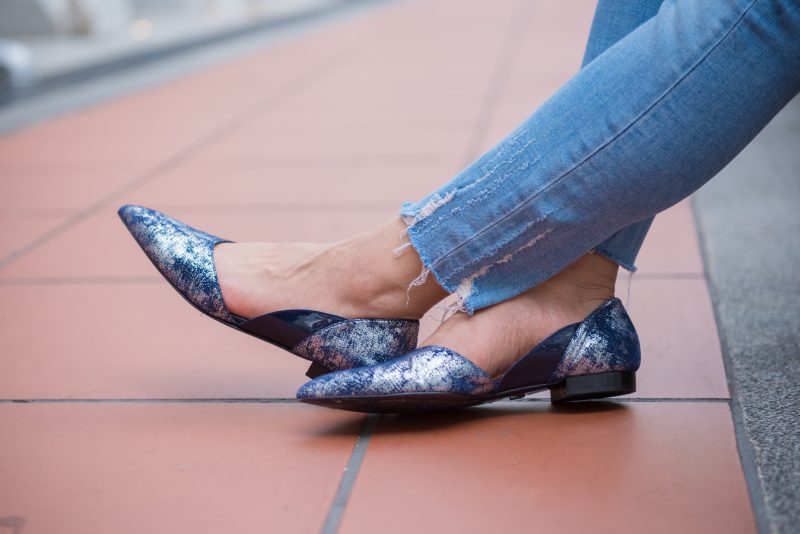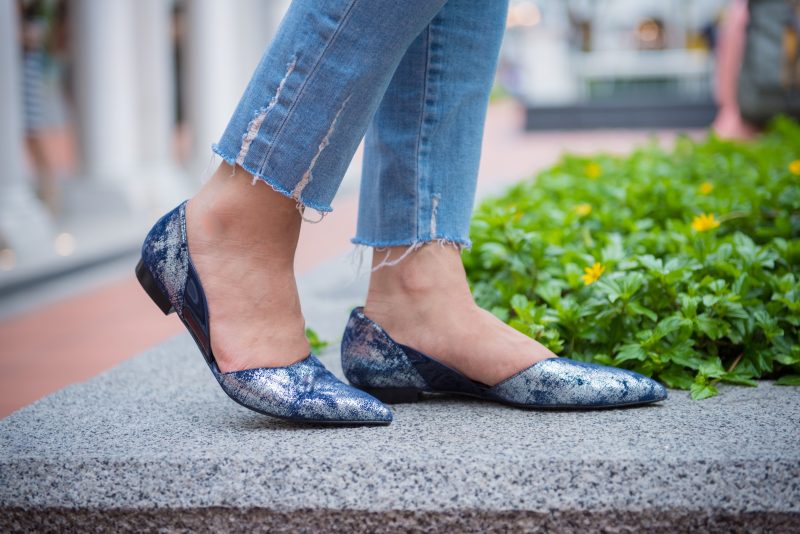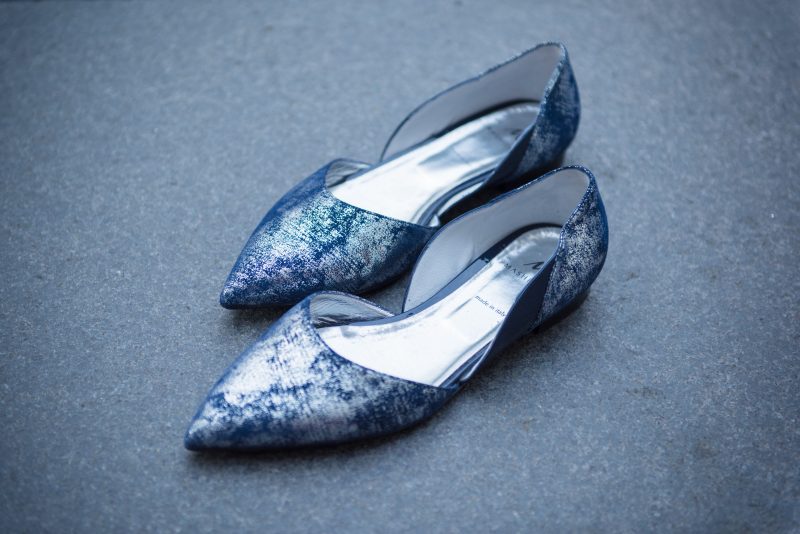 Orsinia Arancio
I am wearing the Orsinia Arancio, which is made from textured leather. A perfect pair of shoes for the summer, especially with a golden tan. The textured leather gives this shoe the prettiest glow.
Another version of this shoe is called the Orsinia Silver, which is similar to the Kristy Silver. The heel height is only 7 cm, so it's a very practical shoe for everyday.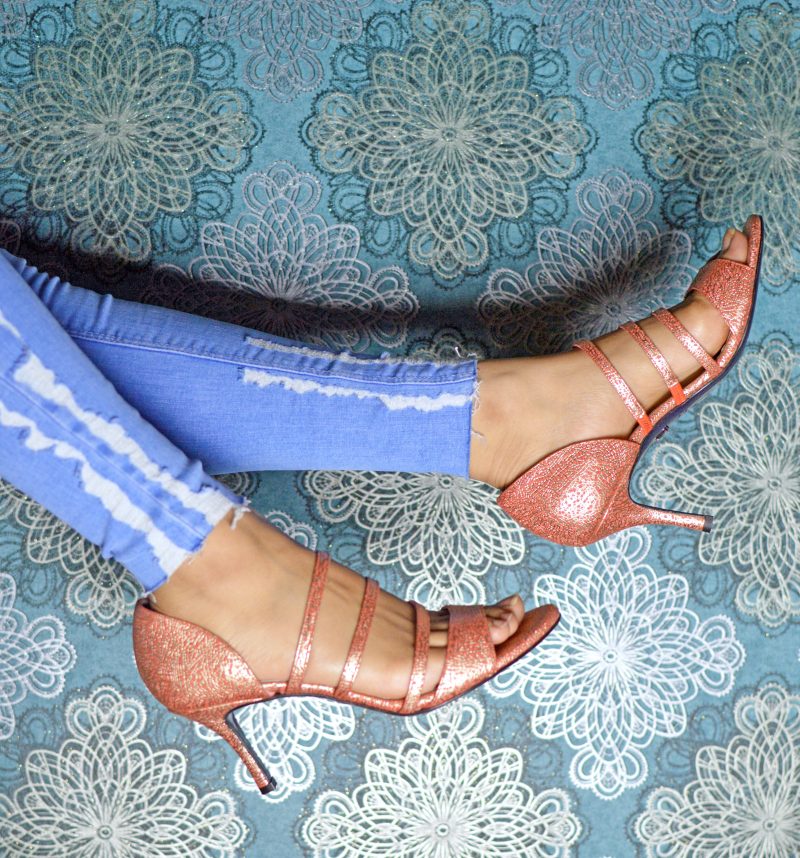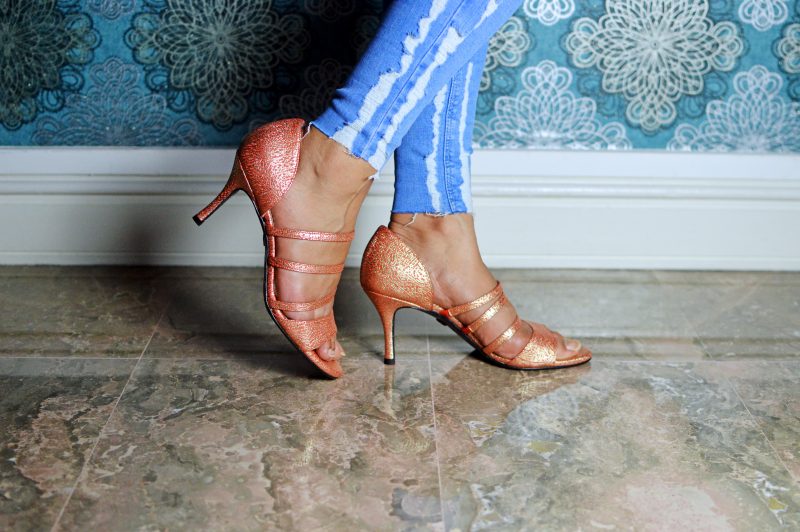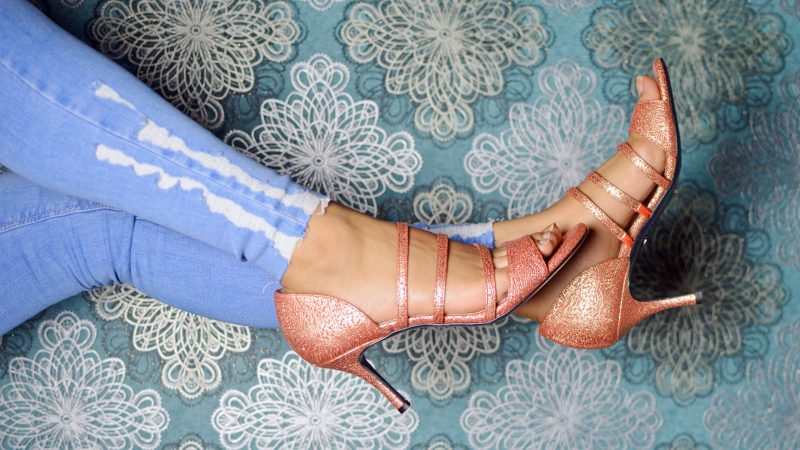 Sarima II Betulla
I am wearing the Sarima II Betulla, which is made from silver stamped suede leather. This is another pair that I would to add to my MASHIZAN wish list. It looks absolutely stunning with jeans and could easily take you from day to night.
Another version of this shoe is the Sarima II Bronzo, which is made from textured pony hair and is a beautiful bronze colour.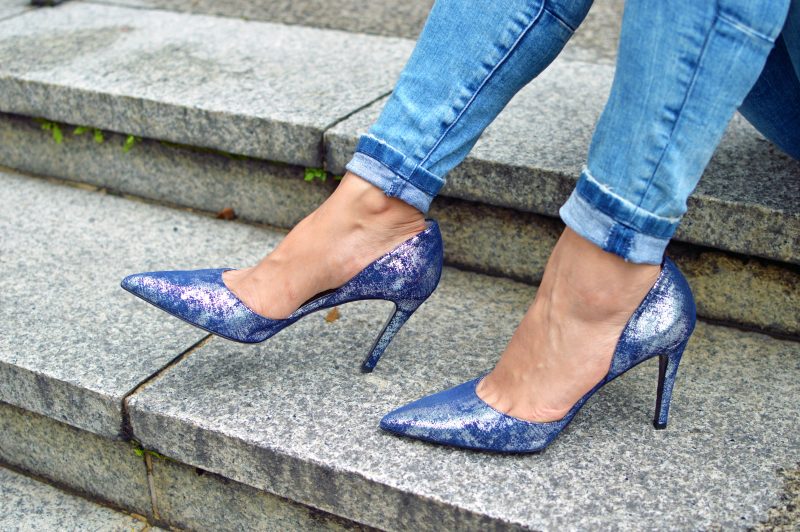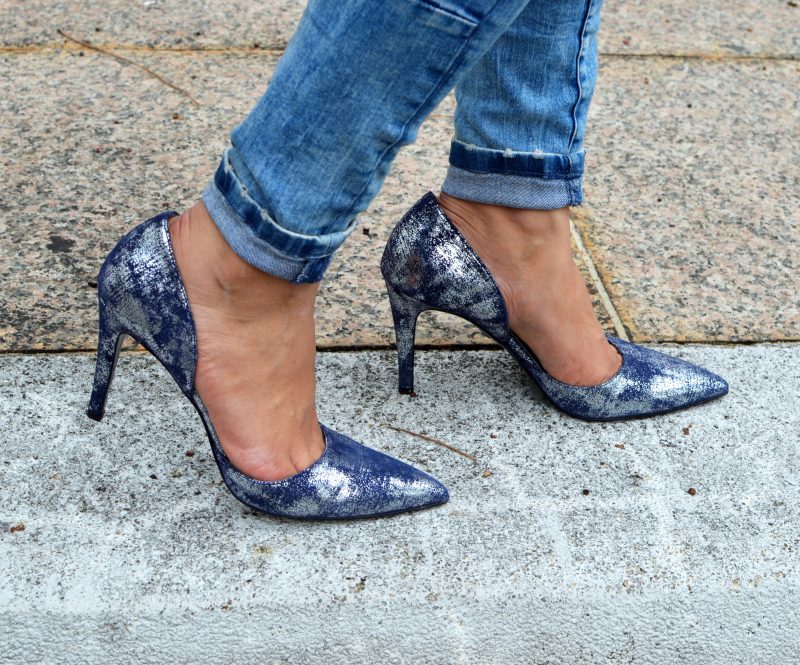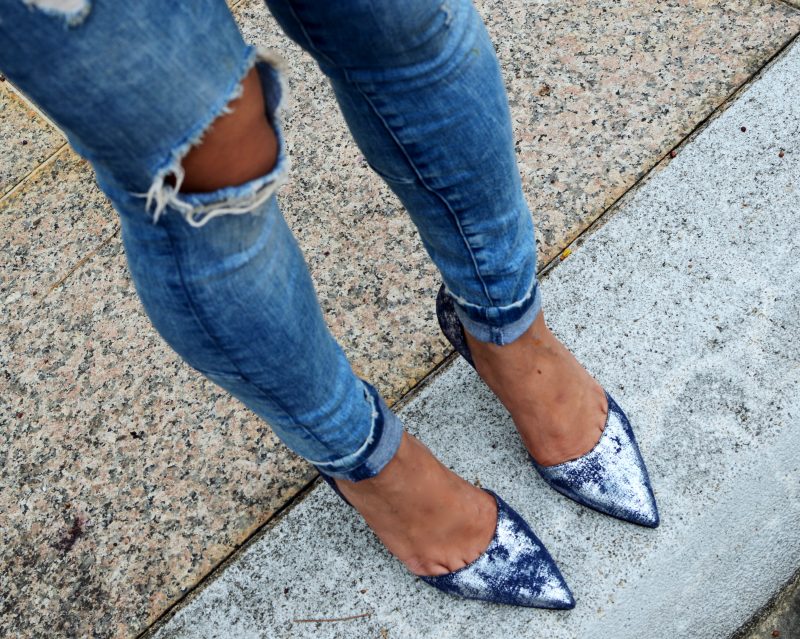 Joanne II Glitter
I am wearing the Joanne II Glitter, which is made from patent leather and has a stunning glittered heel. For me, this is the perfect pair to wear for a night out. And they are honestly so comfortable. 
This shoe is also available in MASHIZAN's signature silver stamped suede leather material. That version is called the Joanne II Betulla.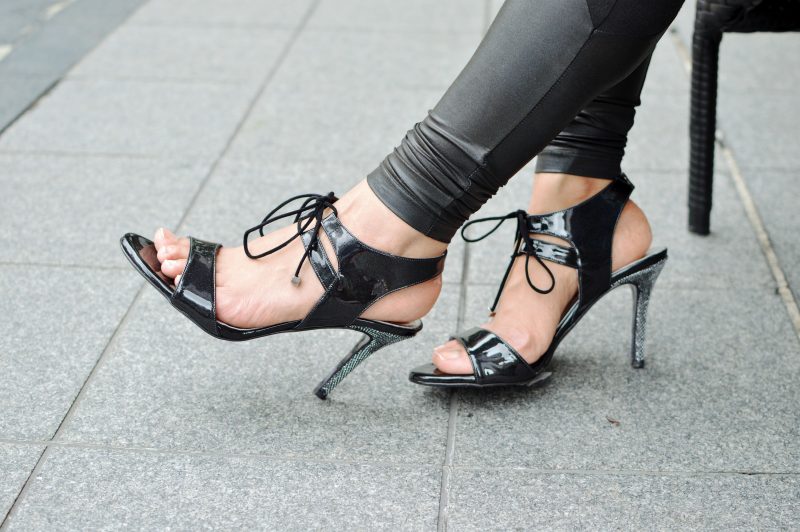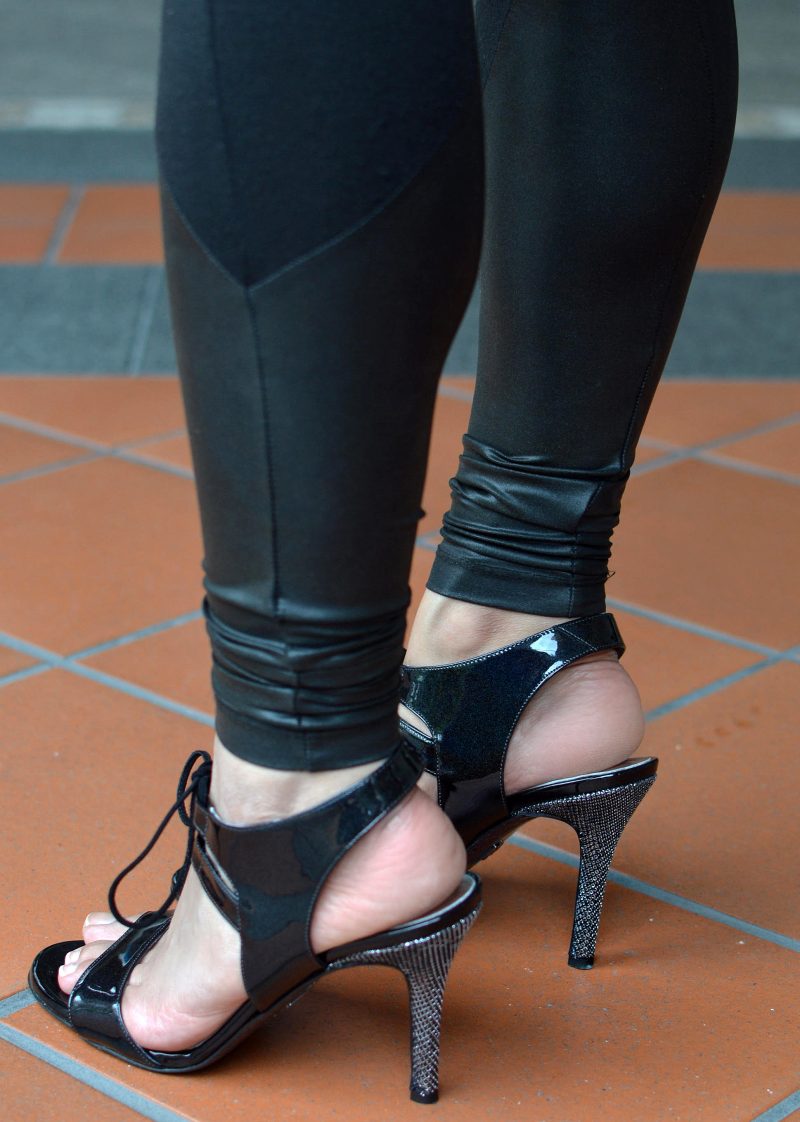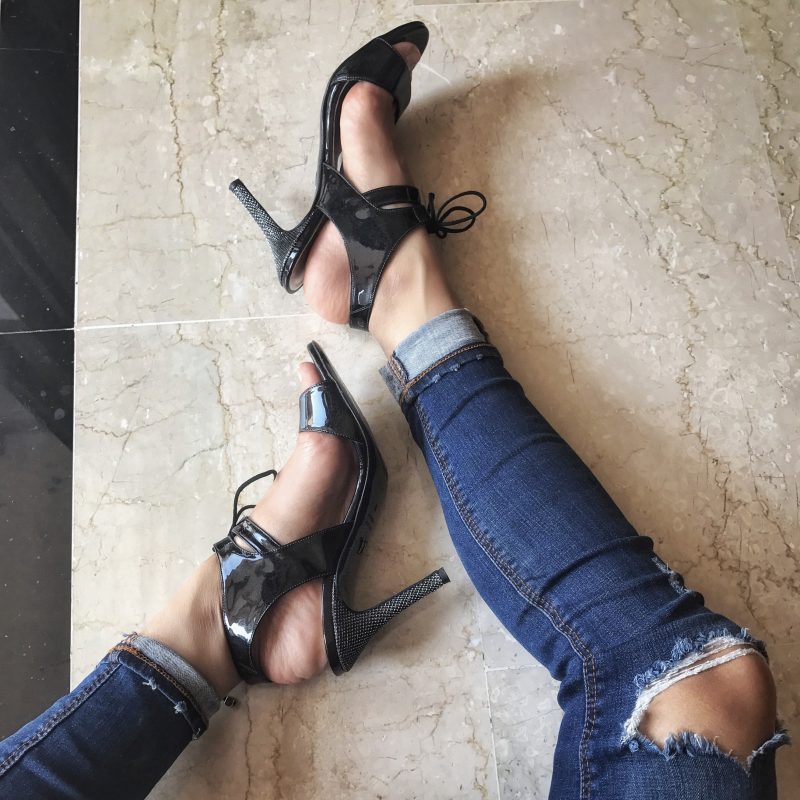 Which pair would you add to your MASHIZAN wish list?
---
For more information on the Kickstarter campaign, click here – https://www.kickstarter.com/projects/93597417/designer-italian-made-shoes-inspired-by-tv-documen/description.