It was wonderful meeting Mr. Mashizan Masjum, the founder and designer of luxury shoe brand MASHIZAN (at the media preview of his new shoe collection for Fall/ Winter 2016). I was also very fortunate to attend his closing show for Singapore Fashion Week, which was absolutely stunning.
MASHIZAN is a fairly young brand, based in Florence, Italy. The first shoe collection was launched around two years ago in New York, Milan and then subsequently in Singapore (in July 2015). MASHIZAN shoes are fully Italian made, not only are they handcrafted by a boutique manufacturer in Florence but the materials for the shoes are sourced solely in Italy. Being an avid shoe lover, I was instantly drawn to the beautiful shoe collection. And for me, what sets this brand apart from others is the inspiration behind each collection.
Before he became a shoe designer, Mr. Mashizan Masjum was an award-winning TV documentary producer, director and writer; who has produced for international networks such as National Geographic, Discovery Channel and History Channel. So each collection is inspired by his experiences in international travels and the filming of factual TV programs. I found this so unique and refreshing from other brands, because there is an actual creative story behind each shoe he designs.
Mr. Mashizan Masjum began his journey as the creative director of MASHIZAN in 2013, when he took a sabbatical and headed to Florence on a four-month shoe-making course. He studied under master shoemaker Angelo Imperatrice, and veteran shoe designer and former head designer of Ferragamo, Ilaria Papucci. And when you see his shoe collection in person, you can see the quality of the materials, the craftsmanship, it really is a unique piece of art.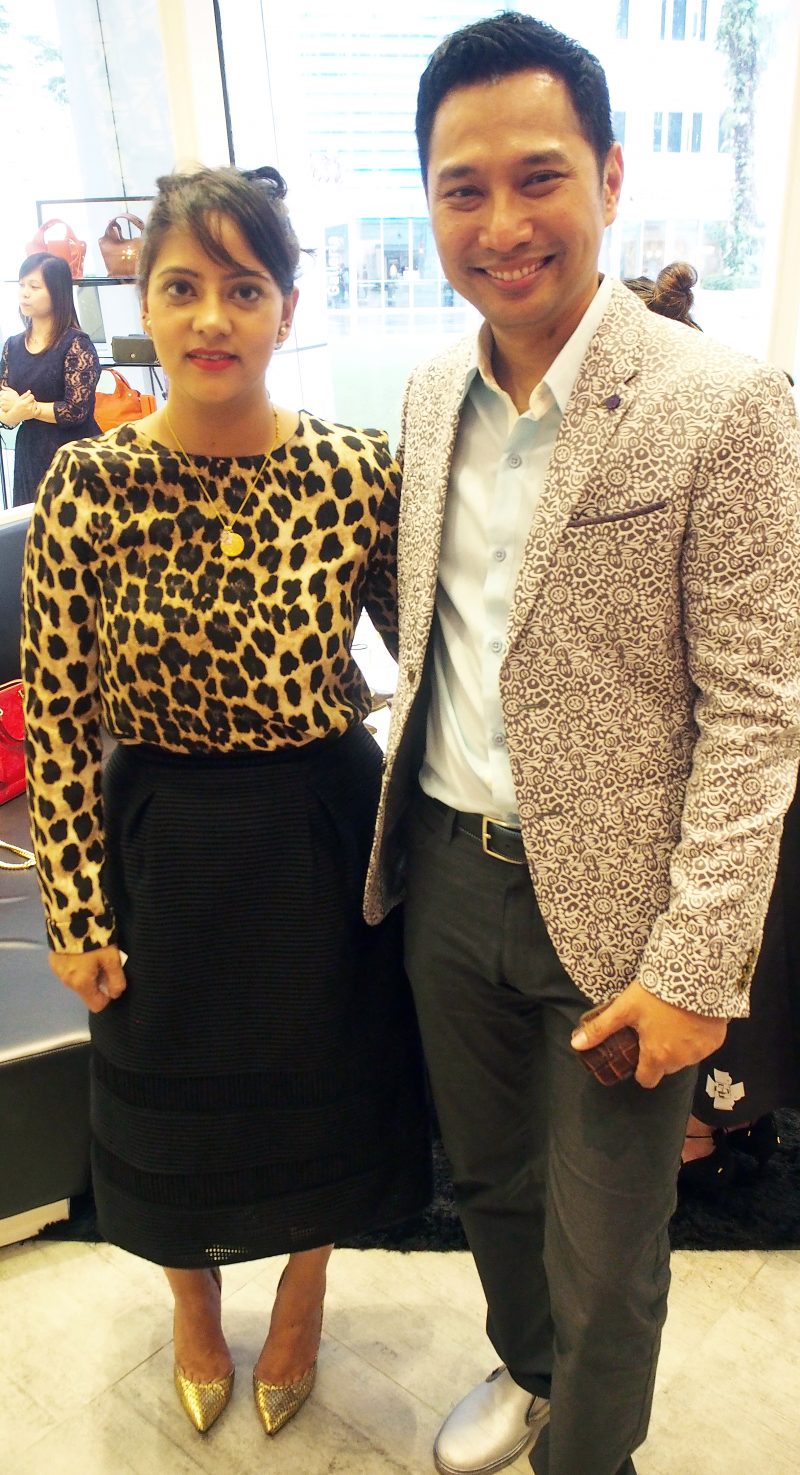 Here is a little more about the collection and my favourite pieces.
MASHIZAN Fall/Winter 16 – Vulcano
This collection is a representation of his experiences filming in Iceland, Greece, Italy, Mt. St. Helens and Polynesia for his two-hour documentary "Inside The Volcano" for the History Channel.
He was inspired by the beauty of volcanoes and the rich textures of Hawaiian lava, the jagged rock of Santorini and the serenity of Icelandic ridges. So he designed silhouettes that are strong and bold, and in the choice of materials, he played with several different textures. The main colours featured in the collection are reds, metallics, blacks and browns.
My favourite piece from the collection was the Tambora in Silver. He told me when he was filming in the volcano in Hawaii, him and his team had to walk on hot lava that was still cooling off. It was a terrifying experience because every step they took; they could hear sounds of the ground beneath them cracking. And through that experience he made the Tambora shoe resemble the texture of volcanic rocks.
When I tried the shoe on, I had to go half a size up, but the fit was perfect (the shoes are Italian Sizes). The shoes were so comfortable and I fell in love with the gorgeous Italian leather. In my opinion, the Tambora is a must buy from the collection, it is so unique and looks beautiful when worn. It is truly a piece of art and a pair that would last you through all seasons. This shoe is retailing at SGD 650.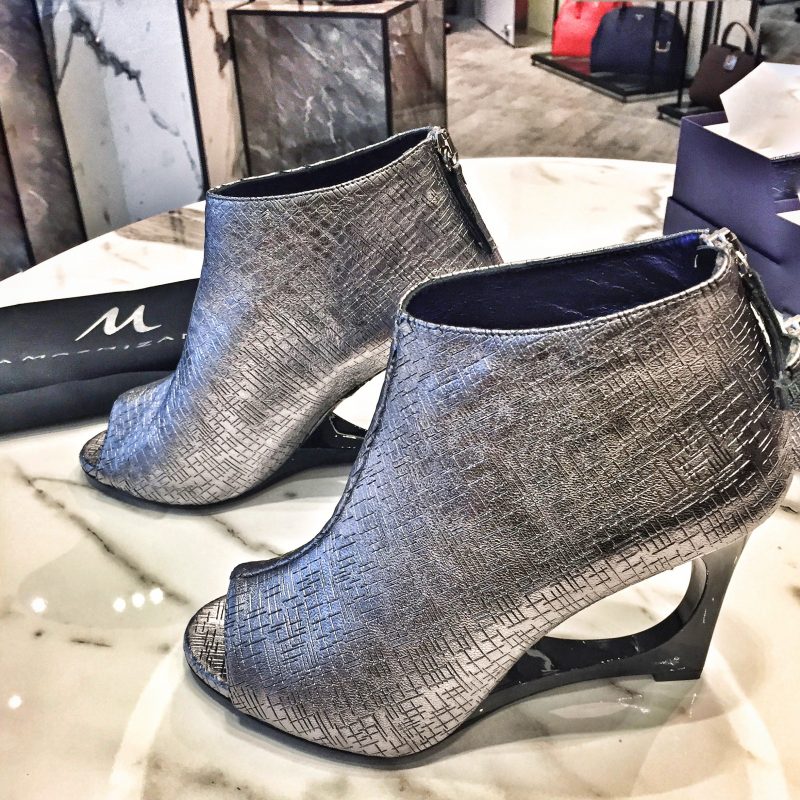 Another classic pair is the Simona II, this is a simple and elegant pump finished with Iridescent leather. I tried this pair on as well, and it was so unique because of the Iridescent colours. As you walk around with the shoe, every light that you step into illustrates different hues of colours. Mr. Mashizan said he would be introducing new hues of iridescent colours with each collection. He wants this to be the signature shoe of the brand. This pair is retailing at SGD 580.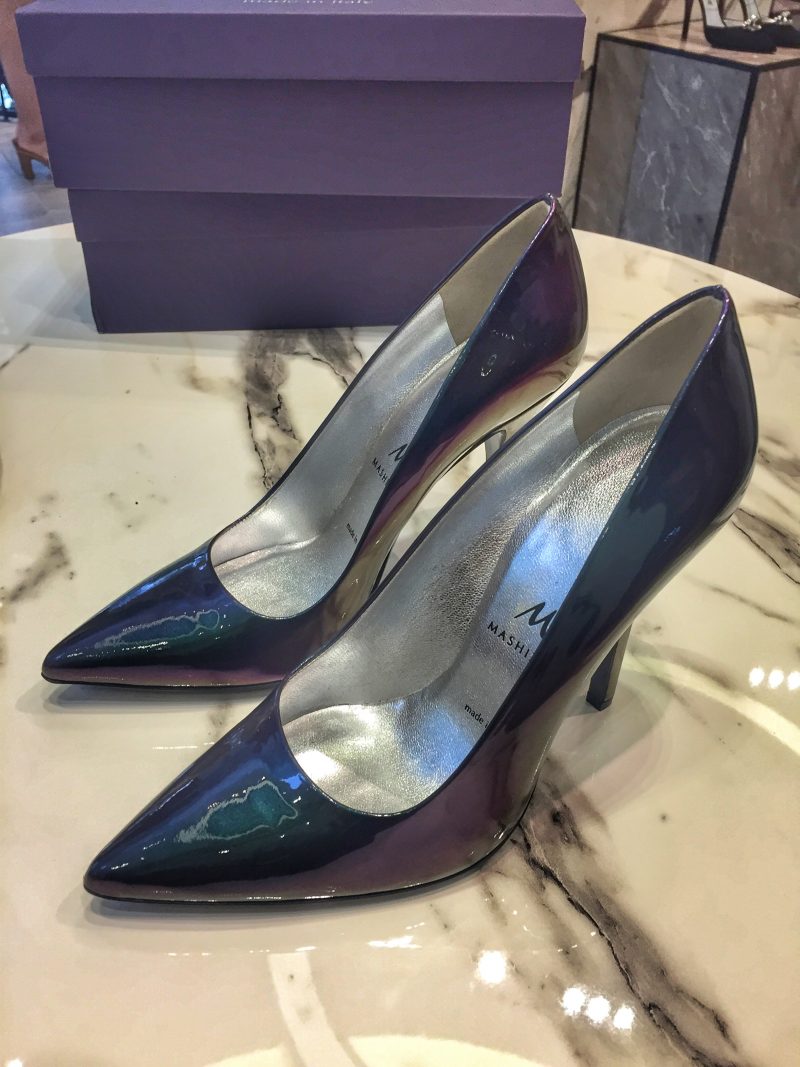 If I were to pick three more shoes from his collection, I would choose the Crete in Iridescent, because it's a a flat shoe that is easy to wear everyday. And you can never go wrong with a metallic iridescent flat shoe. This shoe is retailing for SGD 510.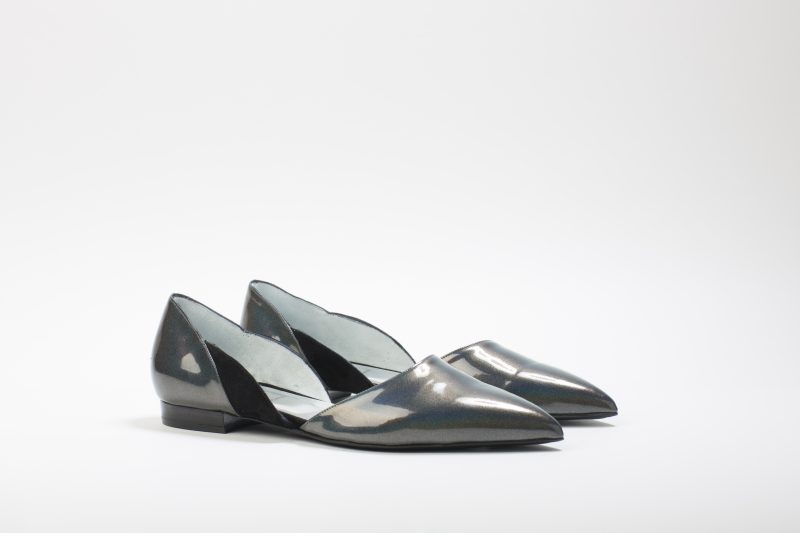 Another favourite would be the Kristy in Red. I love Red shoes and you can never have enough. It is a classic colour which works well with most outfits, I love the cutwork detailing on the shoe. This pair is retailing for SGD 580.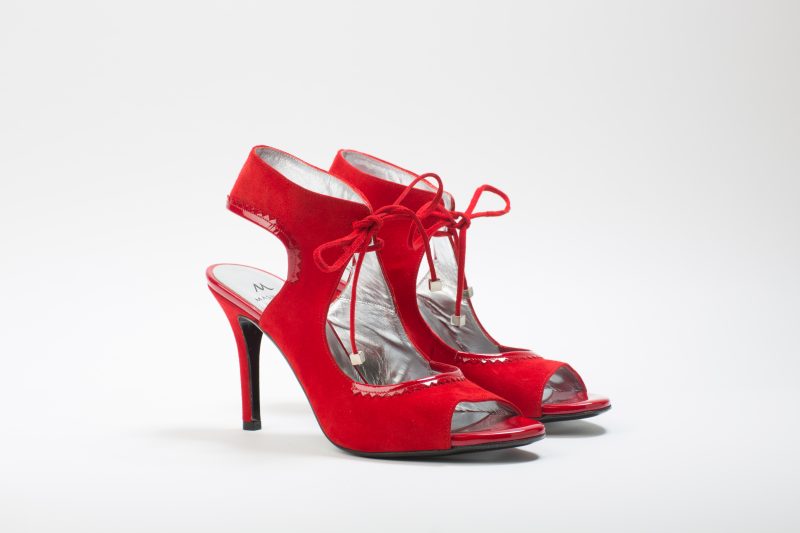 Finally my last choice would be the Helena Bootie, this is another practical shoe that would be very versatile. And how gorgeous is the lace detailing on the side? It is the perfect pair for Fall, retailing for SGD 710.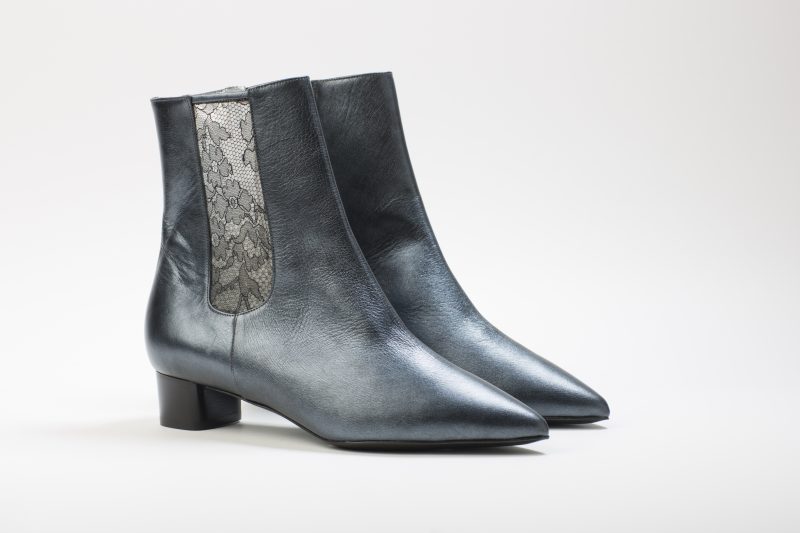 What was your favourite shoe from the collection?
MASHIZAN's Fall/Winter 16 collection is available in Singapore at Julie Nicole (#01-17, Capitol Piazza) and Robinsons @ The Heeren (Level 2). It is also avialable in New York at the Public Factory and Tiramisu in Milan.
For more information on the Brand and to view the full collection, do visit their website –http://www.mashizan.com/