Two weeks ago I went to Phuket for a special weekend trip with seven of my girlfriends. Now this wasn't your usual "girls trip", because all eight of us are mothers and we were leaving the children behind for a weekend of fun and relaxation. But don't worry all sixteen children (yes can you believe that all of us have two each?) were happily being looked after by their fathers. I have always appreciated my husband for all that he does with our children and he has always encouraged me to take trips alone. I have always been a very hands on mother and tried to micromanage every thing that they do, so I always find it difficult to leave the children behind. But after doing a few of these quick getaways, I have realised that they are very healthy for me as a mother. As I always come back completely re-energised, refreshed and ready to get back to my motherly duties :).
So moving on from my motherly advice, logistically it wasn't easy planning a trip with eight mothers (one of whom was in Dubai), but we managed to make it work and all eight of us landed in Phuket on Friday Night. We decided to stay at Kamala Beach, which is fairly close to Patong (the most popular tourist spot in Phuket). This was my first time staying in this part of Phuket and it was an interesting experience, but I would probably not come back to this part of Phuket if I was traveling with my family.
We decided to stay at Cape Sienna for two nights, which was a 45 minute drive from Phuket International Airport. But it is a hotel I have mixed feelings for, while the rooms and facilities were perfect. My problem with the Hotel was the Hotel Staff, I found them to be quite rude and unhelpful(they almost seemed to be irritated by our questions). This was very strange because I have always had the best experiences staying at other resorts in Thailand and they are known for their hospitality. So if you do decide to visit Kamala Beach I would suggest not to stay at this resort; but to stay at the Hyatt Regency instead, a resort we visited on our second day. Another downside on this trip was the weather, it was overcast most of the day and it poured heavily several times. But I still managed to take some gorgeous photographs of the view from our suite.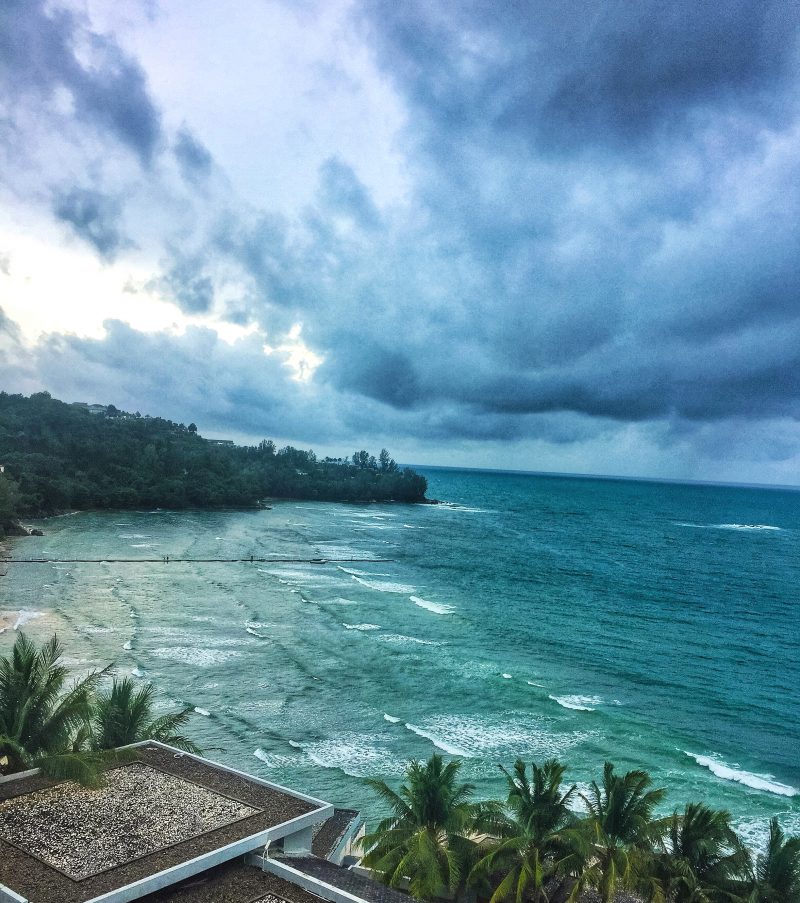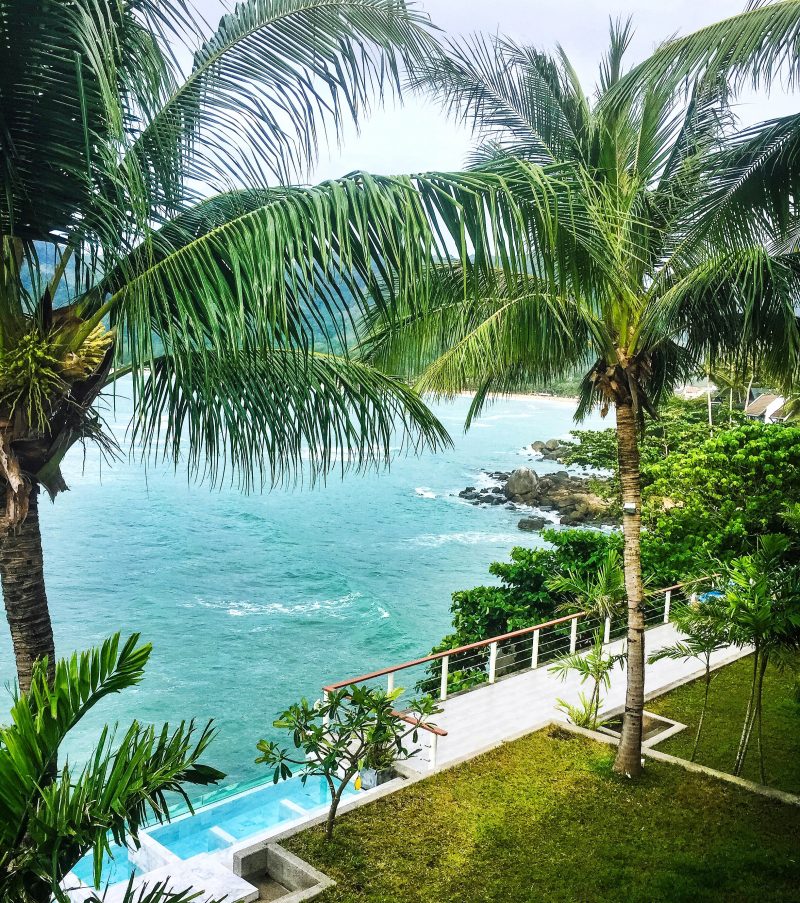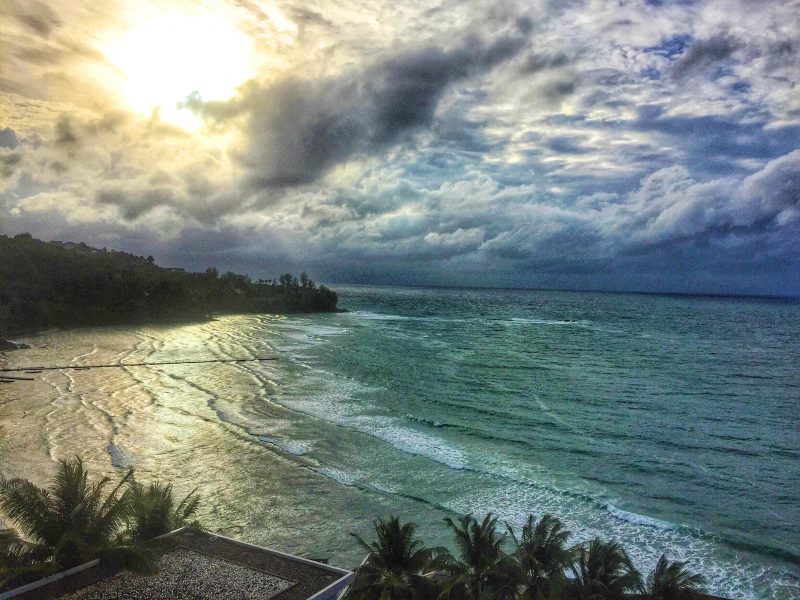 On our first day with the weather being unpredictable, we decided it was best to head to the Spa. We went to the Oasis Spa on Kamala Beach, which was a 10 minute drive from the hotel (the Spa actually arranges complimentary transportation). This Spa was absolutely fantastic, we spent three hours pampering ourselves because we all needed to unwind. There were so many treatments to choose from and the treatments can last up to six hours. I choose the Siamese Therapeutic Wisdom Treatment for 90 minutes (it is a Thai Herbal Oil Massage that includes a Herbal Hot Compress). This was my first time getting a massage using the Herbal Hot Compress and it was an amazing experience. The Herbal Hot Compress really helps to release tension and stress from your body. The Spa was absolutely beautiful and the staff was extremely friendly. We were offered delicious Tea and Snacks before and after the treatment. Then we all headed back to the Hotel and enjoyed a few hours of Sun before the Sunset.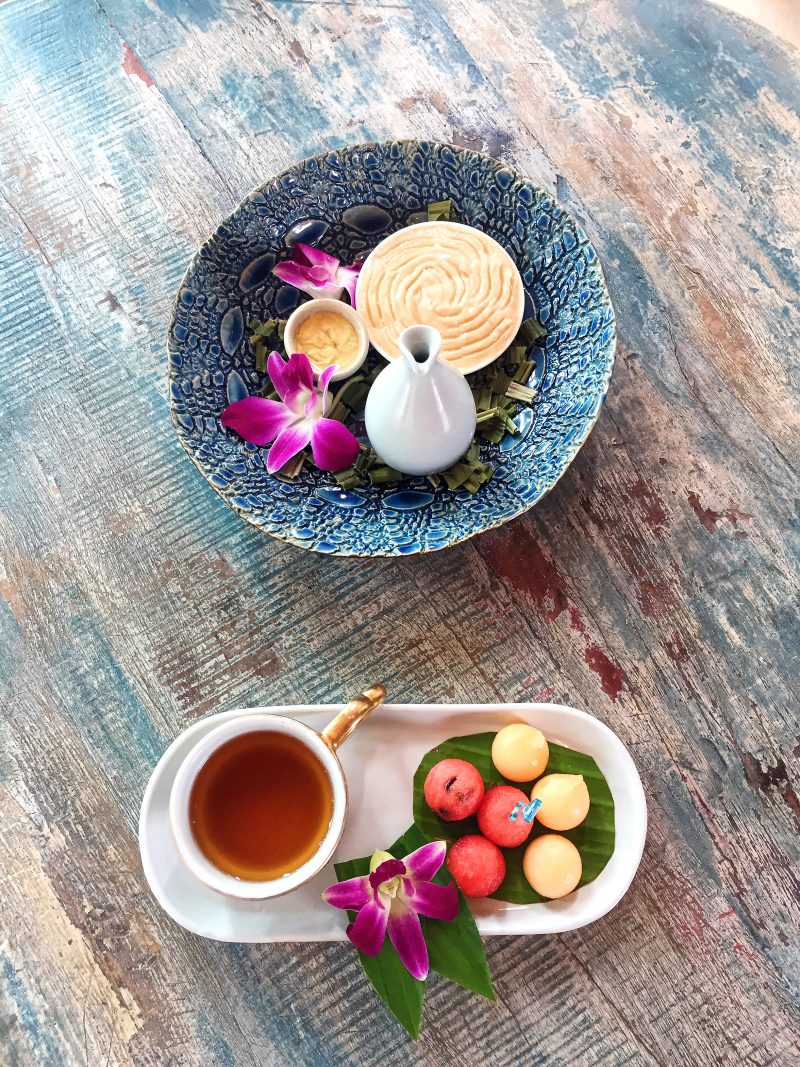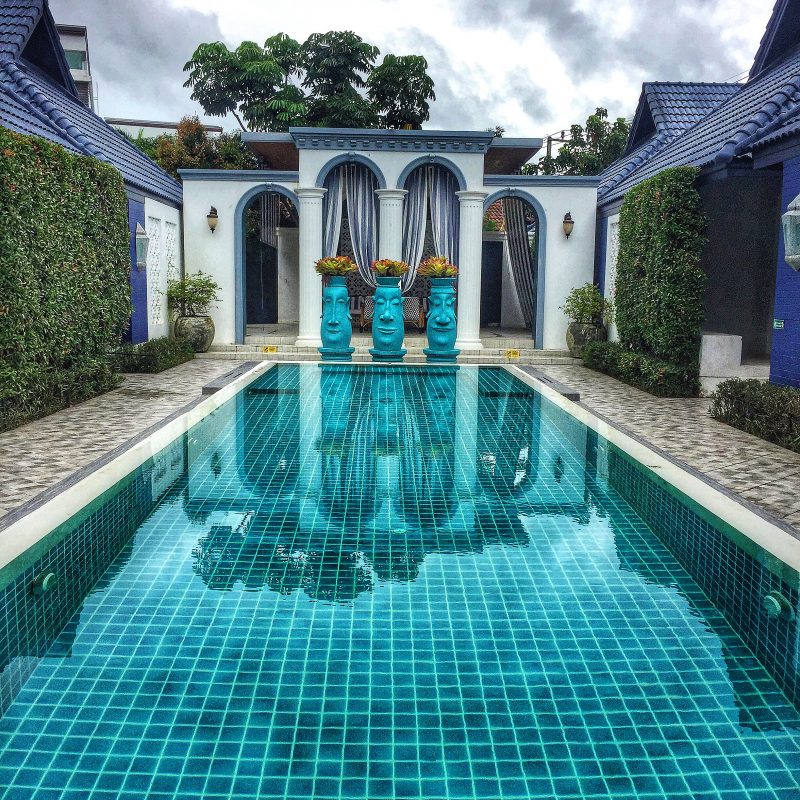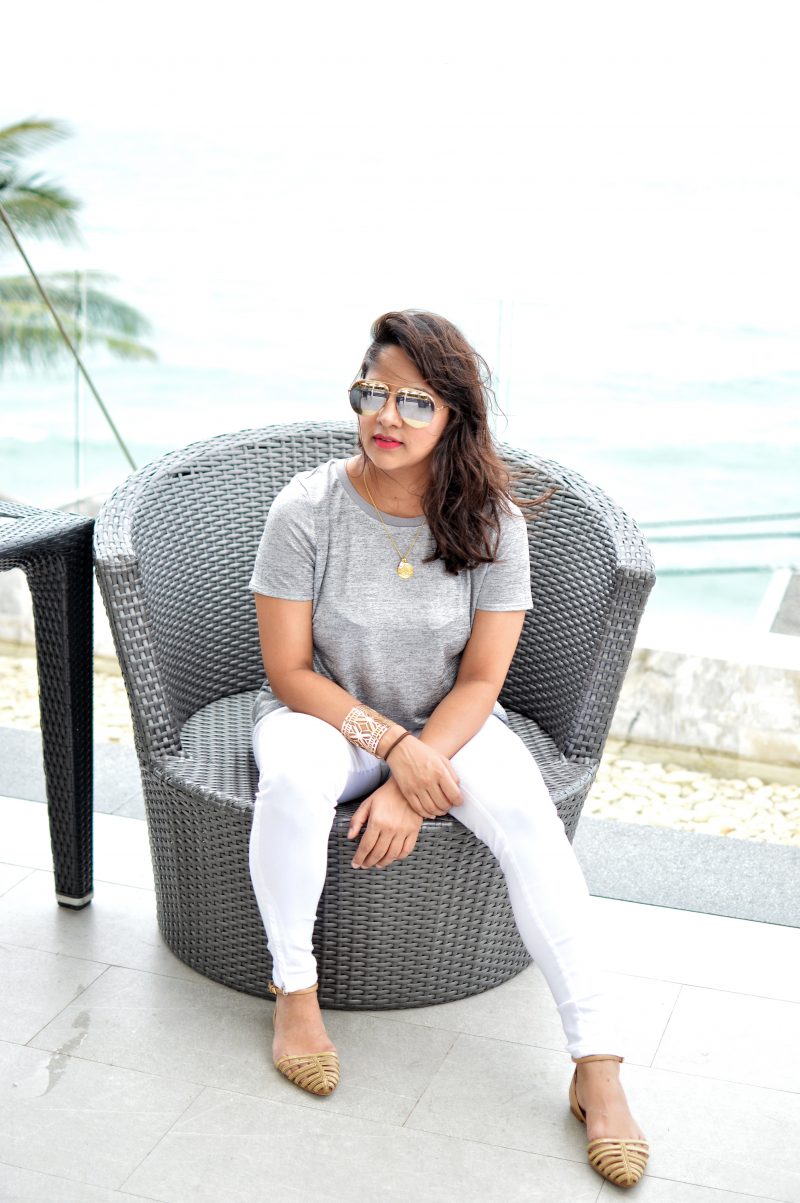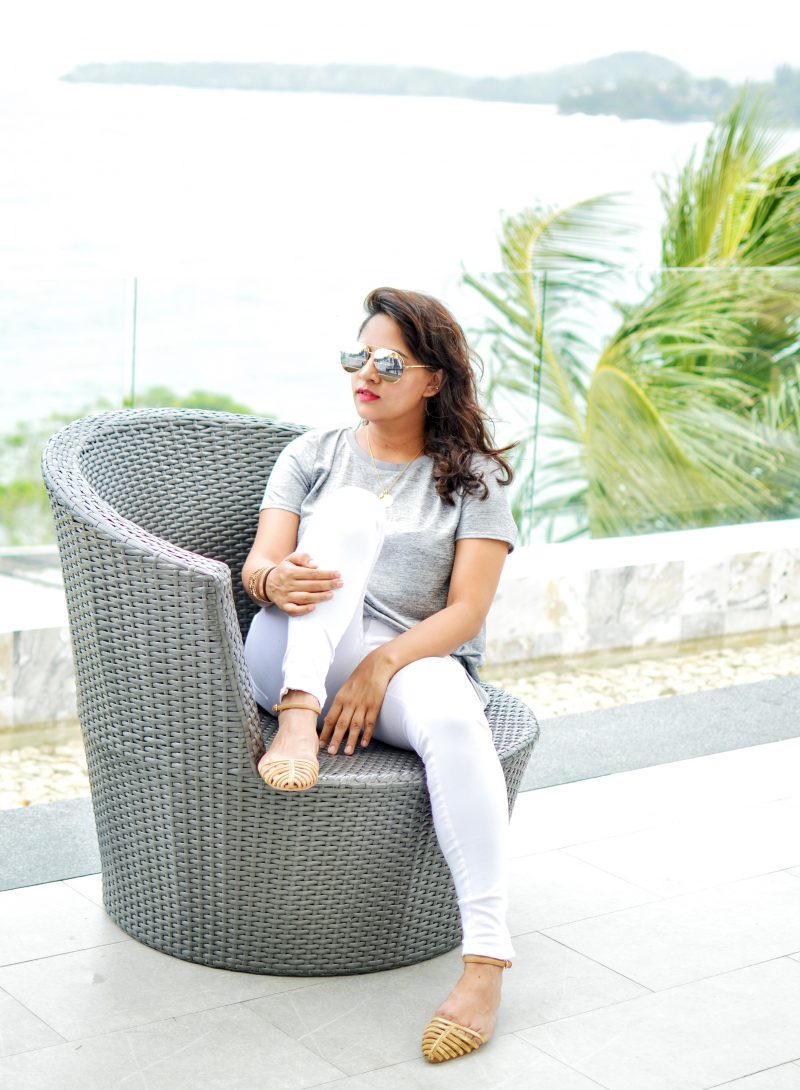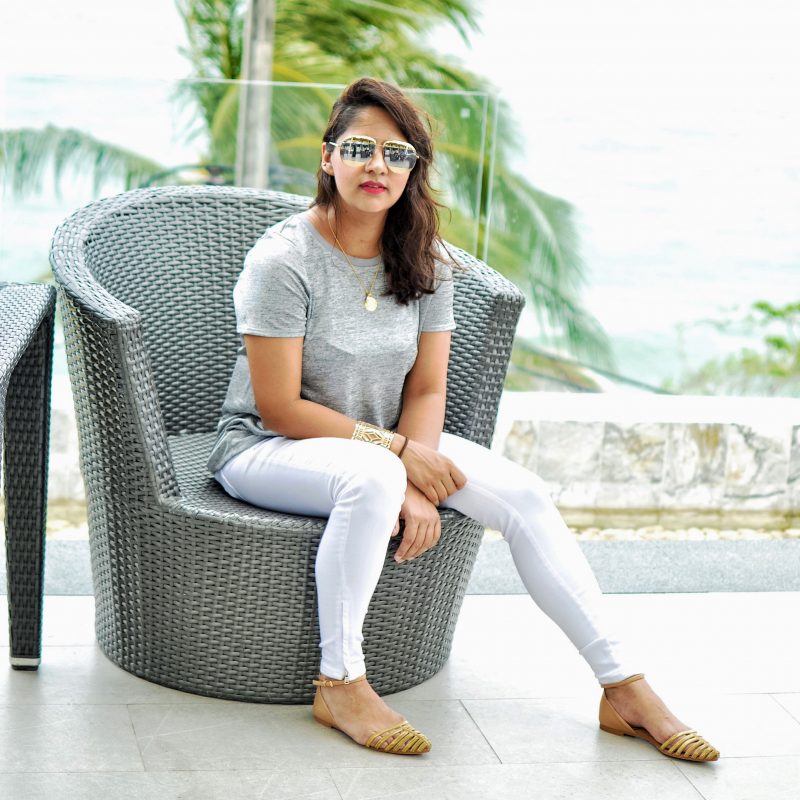 Outfit 1 – Top: Warehouse | Jeans: Topshop| Necklace: Monica Vinader | Cuff: Forever 21 | Shoes: Zara | Sunglasses: Dior |
Every time I visit Thailand, the one thing on my mind is to eat incredible Thai Food. So on Saturday night we decided to have dinner at one of the most famous restaurants in Phuket; it was a recommendation from my husband. The restaurant is called Baan Rim Pa and it is located on Patong Beach (it was a 15 minute drive from the Hotel). It is an open air, two-story teak house which has magnificent, panoramic views over Patong Beach. Unfortunately we went around 8 pm and it was too dark to take good quality photographs, but the food was just fantastic. Some of my favourite dishes that night were the Tom Yum Prawn Soup, Pomelo Salad, Green Curry Beef, Red Curry Chicken and the Prawn Pad Thai. If you are ever visiting Phuket, this is a restaurant absolutely worth visiting. After dinner we went off to explore the night life in Patong, which was an interesting but very fun experience.
On Day Two, we had breakfast at the hotel and then we decided to explore the Hyatt Regency Hotel, which was a 10 minute walk from our hotel. It was the perfect hotel to spend the day, we lazed by the cabanas next to the pool, ate good food and of course managed to take some photographs around the beautiful Hotel. I finally managed to wear my gorgeous Pom Pom sandals on this trip, they are from Iris Sandals. These are handmade in Greece and designed in London, I met the designer Anastasia, myself while I was in London in September.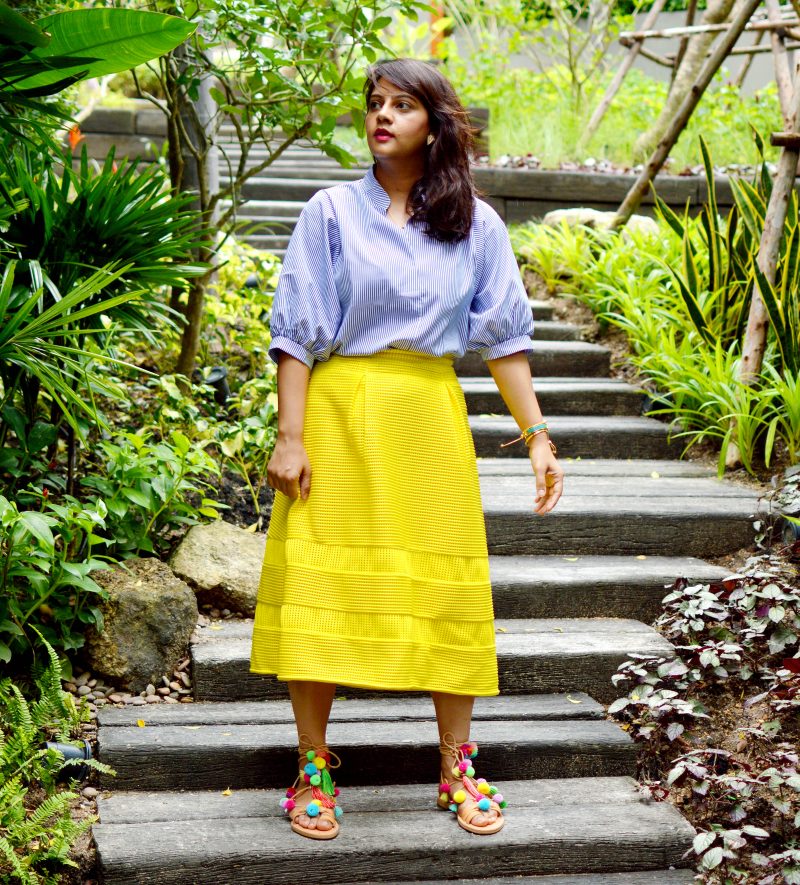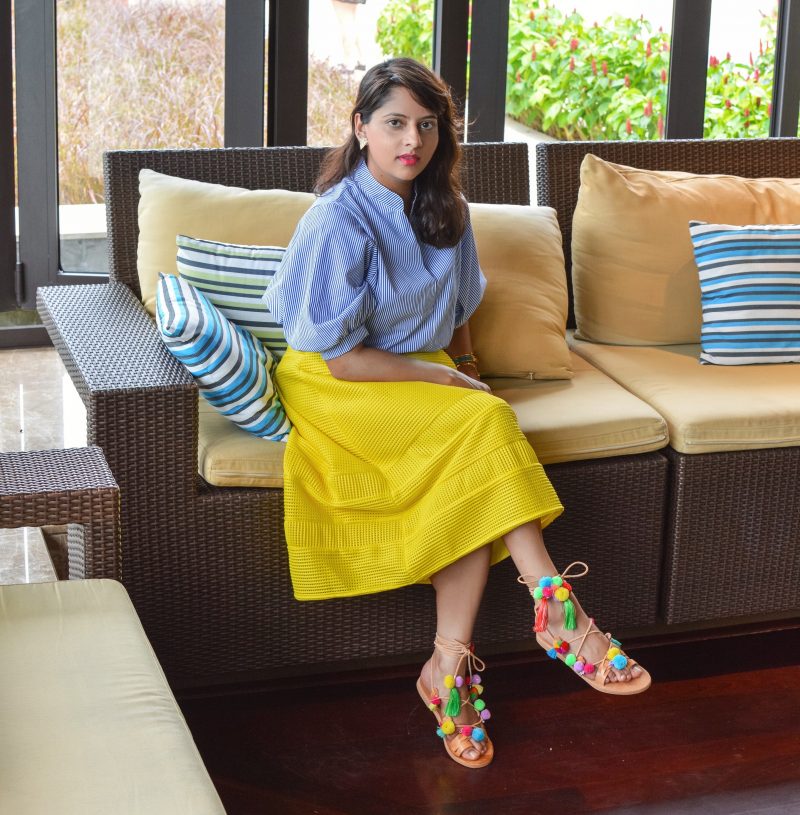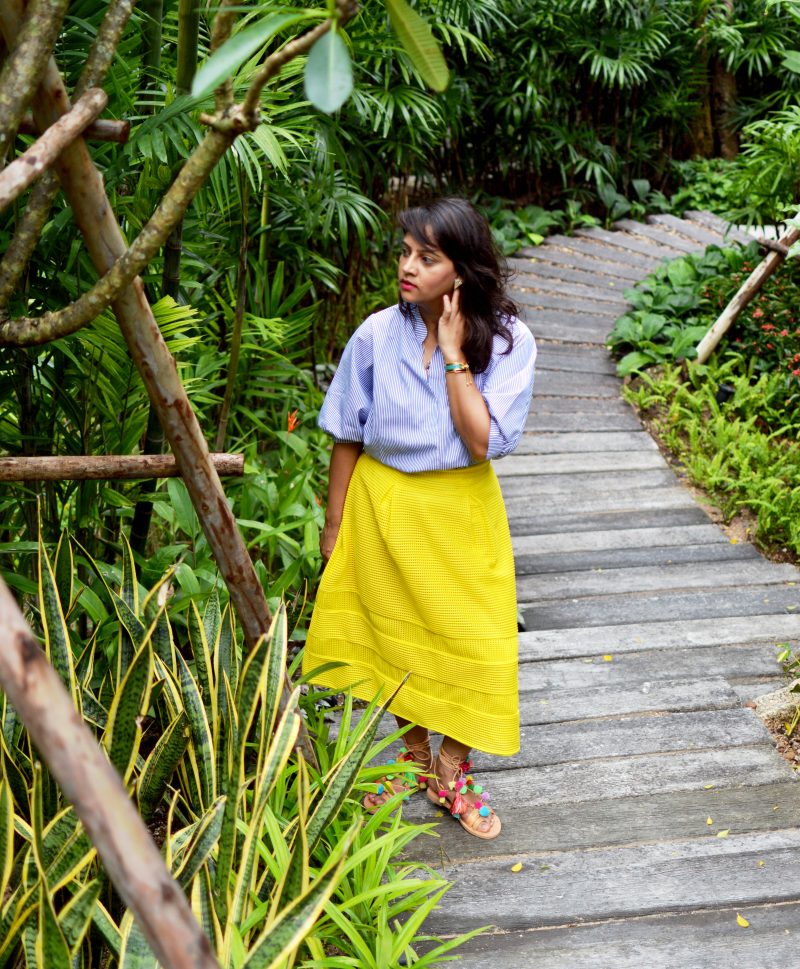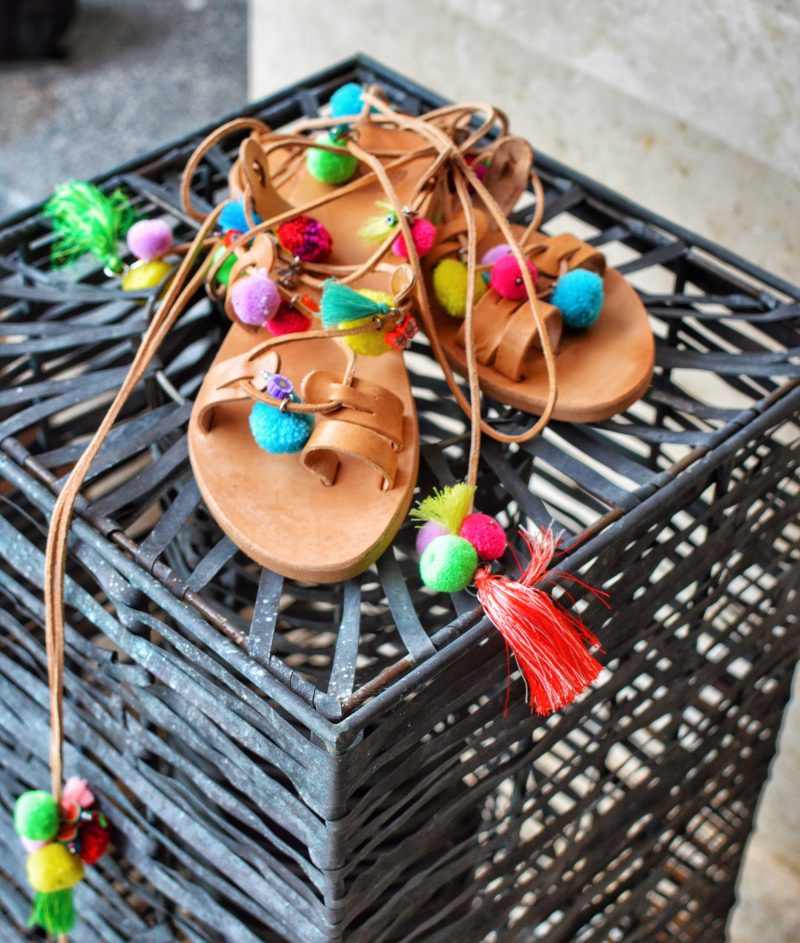 Outfit 2 – Top: Bugis Street in Singapore| Skirt: Warehouse | Earrings: Lovisa| Shoes: Iris Sandals|
And with that our 48 hour trip had come to an end, it was time to head to the airport and catch our flight back to Singapore. After my successful weekend trip with the girls, I truly felt refreshed, energized and I was ready to get back to my normal routine life. I was so excited to see the children and be there for them in the Morning.
But at the same time, the trip has helped me appreciate that all mothers should take time out for themselves (once their children are old enough) and that we all deserve to take a short weekend trip away once in a while. For me, personally it is getting better with time, I now feel more comfortable with the idea of doings things on my own or taking time out for myself because my son is five years old and my daughter is 2 1/2. But it is important to take of yourself, because once you feel positive you can translate that positivity to your children.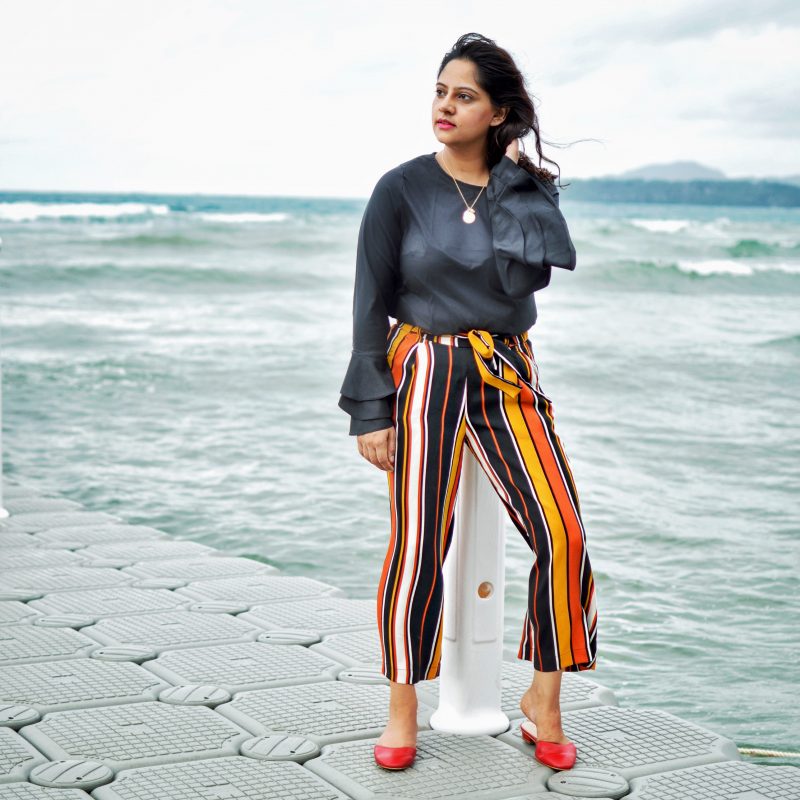 Outfit 3 – Top: Mango| Culottes: Zara| Shoes: Zara|