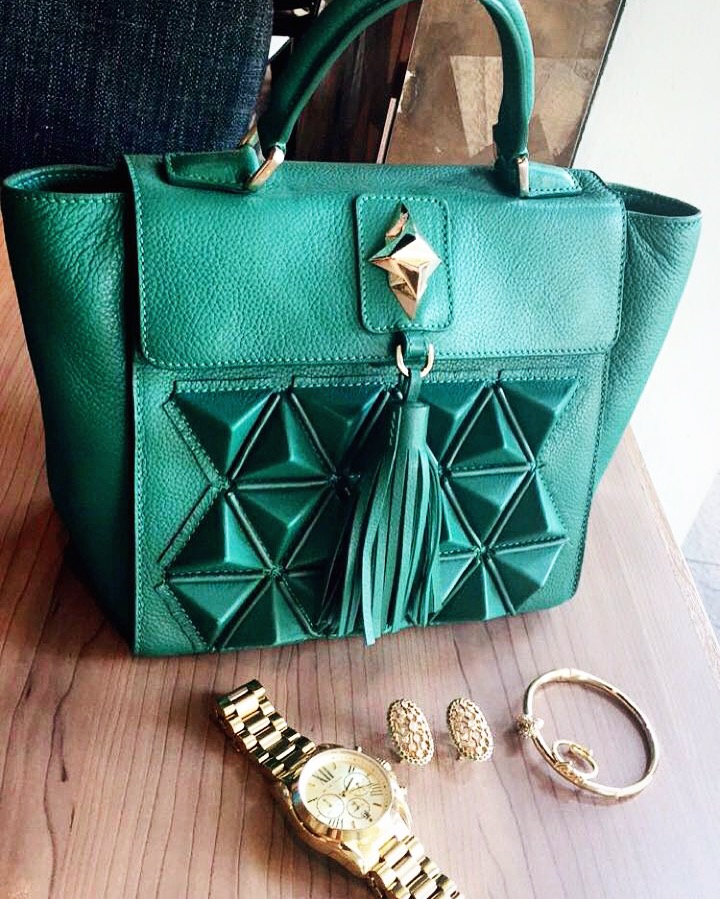 The Shield Bag by Bahraini Designer Sofia Al Asfoor, is one of the most coveted bags worldwide. The Brand was initially only available in the Middle East, but now the Bags can be bought on Sofia Al Asfoor's website. The Bag is such a luxurious statement piece, so unique in its shape and design. What I love the most about her collection is that the 3D pyramids symbolize elements of Arabia to make a fashion statement like no other Bag would.
The Bag I own in the picture above is the the Classic Borla Shield in Green (Calf leather lined with Lamb Skin). I loved this colour because it was so different to anything I have owned in the past and the Borla was perfect for my needs. 
All of the Bags are handcrafted to perfection in Spain and there are many versions and sizes available in different colours. Sofia has created a gorgeous Blue leather which is unique to the Brand, and is the statement colour of the Brand. According to one of the articles I read on Sofia, each piece created requires over 52 hours of craftsmanship. 
Signature Collection
This includes:
The Classic Shield Bag (pictured) – $4,230.00
The Exotic Shield Bag (exotic leather) – $9,030.00
The Bespoke Shield Bag -$5,990.00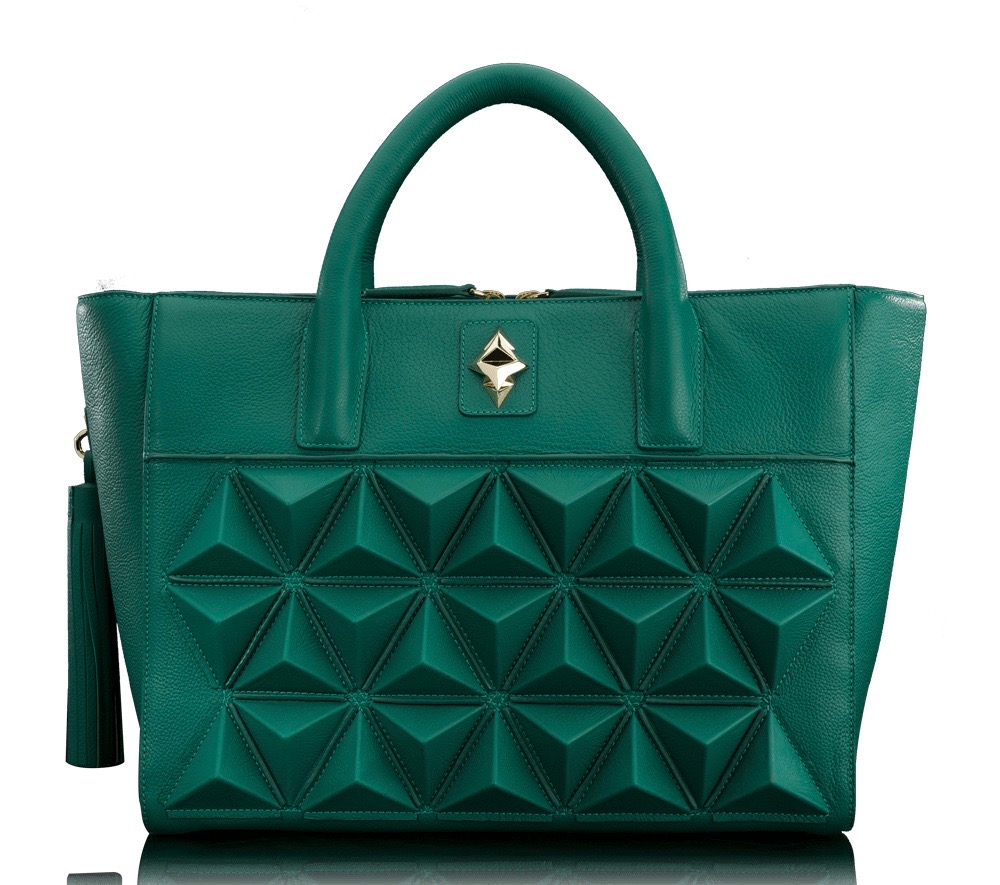 Borla Shield (Smaller version of the Bag with a front flap and tassel detailing)
This includes:
The Classic Borla Shield (pictured) – $3,400.00
The Exotic Borla Shield  (exotic leather) -$5,300.00

The Bespoke Borla Shield – $8,500.00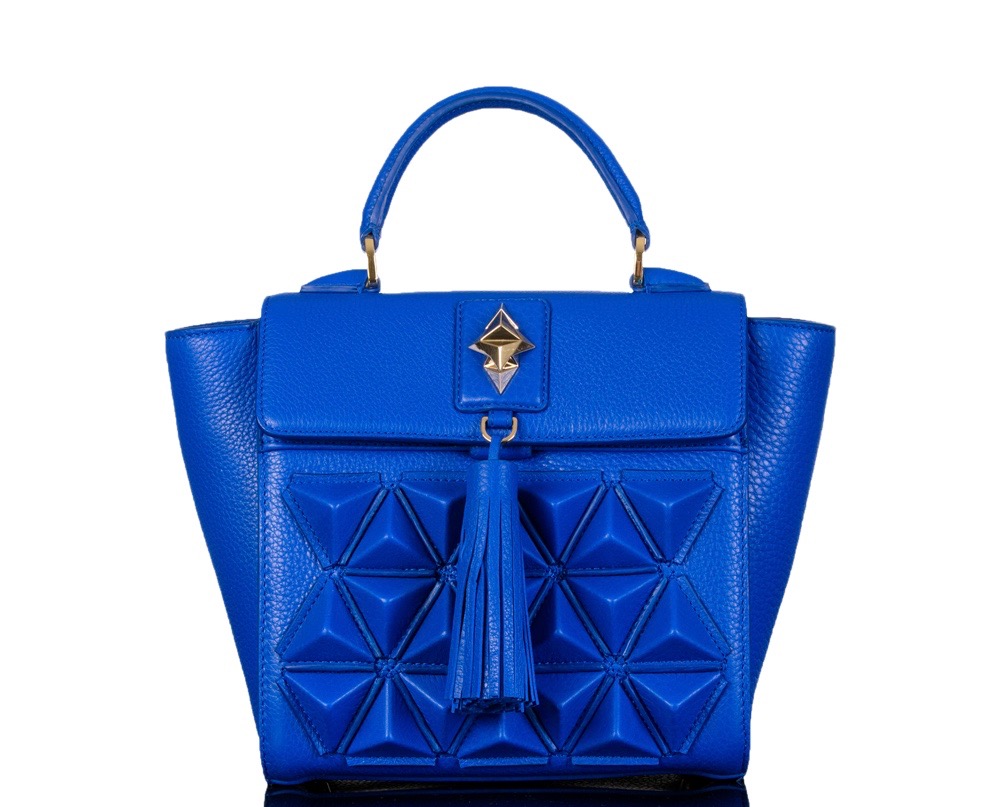 Lafina Shield (Shoulder Bag to take you from Day to Night Bag)
This includes:
The Classic Lafina Shield (pictured) – $4,900.00
The Bespoke Lafina Shield- $6,380.00
Travel Shield (Perfect Size for Travelling with Style)
The Travel Shield  – $6,110.00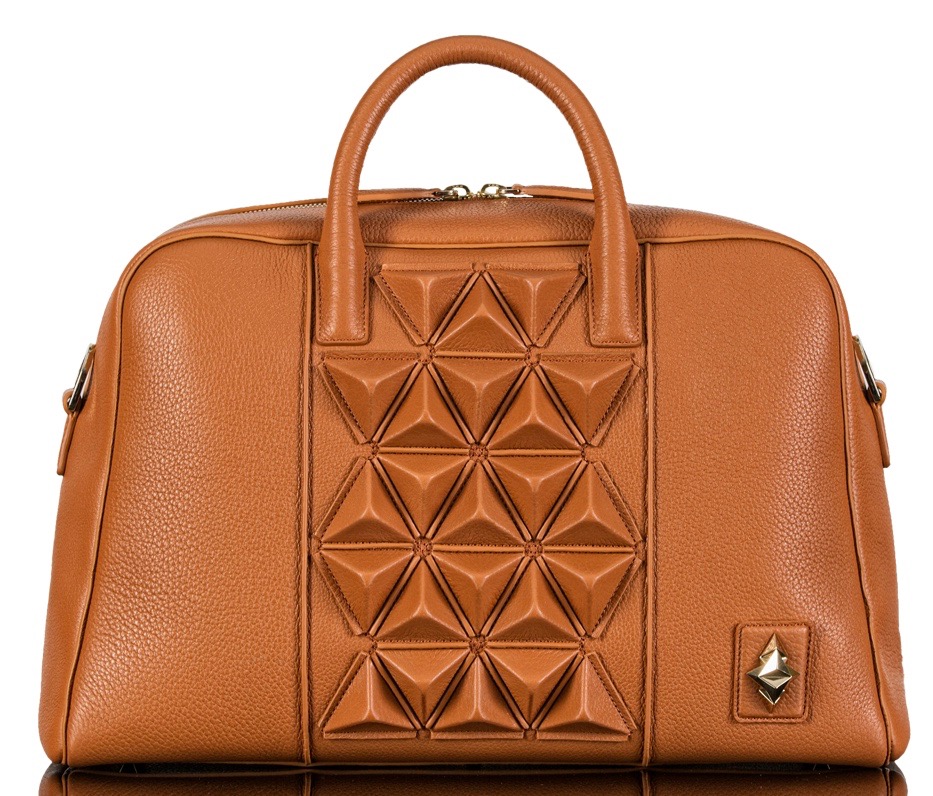 For more information on the Bags and to view the full collection, see the following link – https://www.sofiaalasfoor.com/pages/full-collections